Oscars 2013: Barbra Streisand closes out 'In Memoriam' tribute with 'The Way We Were'
And, just like that, everyone is sobbing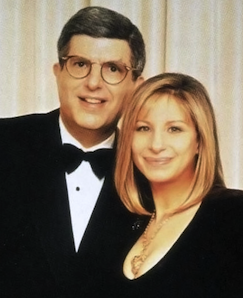 The ever-emotional and occasionally controversial "In Memoriam" tribute at this year's Oscar ceremony ended with a remembrance of Oscar-winning composer and conductor Marvin Hamlisch, winner of three Oscars and a stirring pick to close out the tribute. As the presentation wound down, no less than Barbra Streisand emerged on stage to honor Hamlisch, who won two of his Oscars for her film "The Way We Were."
Bing: The Academy Awards | Marvin Hamlisch
Streisand went on to perform a stunning, heartfelt version of "The Way We Were," perfectly timed to the tribute and guaranteed to leave not a dry eye in the house. It was, perhaps, one of the best "In Memoriam" close-outs in recent Oscar history.
Hamlisch was also a member of the prestigious "EGOT" club, having won an Emmy, a Grammy, an Oscar, and a Tony. He also won two Golden Globes and a Pulitzer, just for good measure. Hamlisch passed away in August at age sixty-eight.
For all your Academy Awards needs, head on over to MSN Movies' full Oscar coverage.