Oscars 2013: 'Amour' wins Best Foreign Language Film, could it also take Best Picture?
No other film has ever pulled out such a double win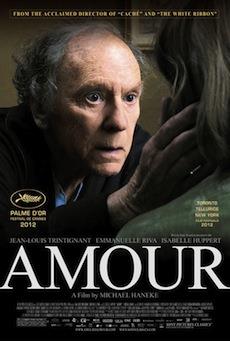 Against a strong field of fellow Foreign Language Film nominees, Michael Haneke's "Amour" just won the Best Foreign Language Film Oscar for the country of Austria. Yup, that's right - that Oscar is not considered to be won by a specific individual, and while it is accepted by the winning film's director, it is an award for the entire country that submitted the film. Haneke's deeply-felt tale of an aging couple come to terms with the end of their lives has been a favorite of critics during this awards season, and its win was almost assured from the moment it was nominated.
Bing: The Academy Awards | 'Amour'
While Foreign Language Film nominees are still eligible to be nominated for Best Picture (as long as they have opened in the United States within the designated time period), only a handful have pulled out nominations in both categories - "Z," "Crouching Tiger, Hidden Dragon," and "Life is Beautiful" - and no film has ever won both.
Could we be in for a total Oscar upset and some history-making wins with an "Amour" for Best Picture win? Well, probably not - but it's certainly fun to think about.