'Silent Hill: Revelation 3D' Returns Us to the Town That Sean Bean Can't Forget
Wait, does anyone remember the end of the first film?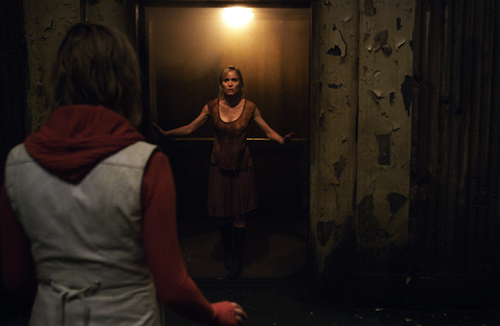 For moviegoers who missed 2006's "Silent Hill," Christophe Gans' criminally underrated and underseen adaptation of the video game of the same name, the first trailer for its long-awaited sequel, "Silent Hill: Revelation 3D," might seem to be pretty basic stuff. A father and daughter on the run from something. A creepy town. Monsters. Typical video game fare, right? Well, not so much when you consider just how the first film ended. Fans of that movie will surely have many questions after checking out this trailer.
Questions aside, the film features returning stars Sean Bean and Radha Mitchell, along with Adelaide Clemens, Kit Harington, Radha Mitchell, Deborah Kara Unger, Carrie-Ann Moss, Malcolm McDowell, Martin Donovan, and Heather Marks, and is again mainly set in the horrifying town of Silent Hill. The terrifying monsters, unshakeable sense of dread, and bold mythology from the first film are also on display here, so prepare yourself accordingly. 
"Silent Hill: Revelation 3D" opens on October 26. Check out the film's first trailer, thanks to 
Yahoo! Movies
 and 
ComingSoon
, after the break.