Quentin Tarantino Returns to a History of Violence with 'Django Unchained' Trailer
Will it, in fact, be off the chain?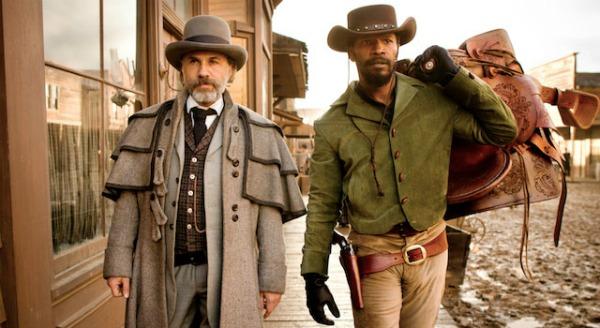 Post-"Inglourious Basterds," filmmaker Quentin Tarantino has found himself a brand-new wheelhouse - putting his trademark violence into play in a classic historical setting. Next up, Tarantino turns away from World War II to another dark period in human history - pre-Civil War America - with his "Django Unchained." The film stars Jamie Foxx as Django, an escaped slave who joins up with Christoph Waltz's Dr. King Schultz, a bounty hunter, to rescue his wife (Kerry Washington) from an evil plantation owner (Leonardo DiCaprio).
The film is one of the year's most anticipated, and it's easy to see why from this first teaser trailer - it's got all the wink, pop, and style of a classic Tarantino film, elevated by an all-star cast and some inventive sets and costumes. And Franco Nero. Franco Nero is there, too.
"Django Unchained" opens on December 25. Check out the film's first teaser trailer, thanks to
Fandango
, after the break.