Interview: Condola Rashad on '30 Beats' and 'Steel Magnolias'
The Tony-nominated daughter of Phylicia Rashad is poised to conquer TV, movies, and the stage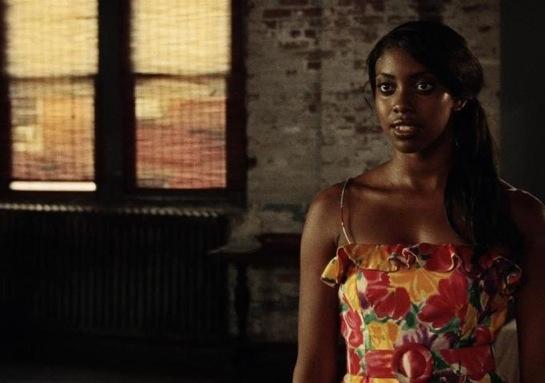 Featuring a great international cast including Justin Kirk, Jennifer Tilly, Paz de la Huerta, Thomas Sadoski, and Lee Pace, "30 Beats" is an entertaining, sexy ensemble piece inspired by Arthur Schnitlzer's play, "La Ronde." Bookending Alexis Lloyd's story of ten New Yorkers whose lives interconnect through a series of sexual encounters is the talented young actress Condola Rashad. The daughter of TV and stage icon Phylicia Rashad and sportscaster and former NFL star Ahmad Rashad, Condola is a natural in front of the cameras. After making a splash in the Pulitzer Prize-winning play "Ruined," Rashad received a Tony nomination for her first Broadway play, "Stick Fly" and won the coveted role of Shelby in the upcoming Lifetime remake of "Steel Magnolias" starring Queen Latifah, Alfre Woodard, and Rashad's famous mother.

I caught up with Condola by phone just prior to the theatrical release of "30 Beats."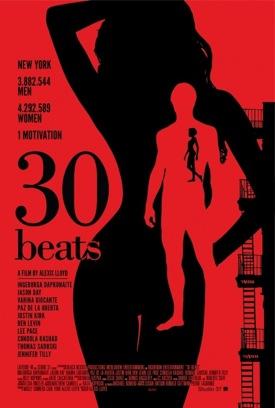 MSN Movies: How did you get involved with this ensemble cast?
Condola Rashad: It was funny how it happened. I went in for an audition but I don't remember doing anything from the film. I think we just talked. Alexis Lloyd had seen me in "Ruined" and just decided to give me a shot!
It's fun following the ten main characters from one encounter to the next, beginning and ending with you. How would you describe this film to people?
I think this is one of those movies where everyone is going to leave the theater with a different understanding of what it's about! For me it's a great portrait of all these unique New York characters. I'm mostly in the beginning and end of the film but we shot a lot of scenes where I'm connected to other characters as well. There was just so much, I guess most of that didn't make it to the final cut!
Did your family members mind that your first movie was one with such overtly sexual themes?
To be honest, I'm not sure they even knew what the story was. I was doing "Ruined" off-Broadway and then got this part all of a sudden and just started shooting the film! They were excited for me but it wasn't like a big event in my family.
And it's not like you were 14 and needed to get their permission.
Exactly—I was 23 when we made the film!
But considering the nature of your scenes, is it weird for you to watch the film with them?
Yes, but only if I'm sitting there! I could never watch this film with my dad in the room—NO WAY!
I'm looking forward to "Steel Magnolias." Was it strange to be playing the part that made Julia Roberts so famous?
You know, if I thought about that, I wouldn't have been able to do my job! Once I got the role, I had to treat it as if it had never been done before. I'm sure people will make comparisons, but I can't think about it! My job is to just go in there and do the best job I can.
I have to say what a big fan I am of your mother's—and your aunt's (Debbie Allen), for that matter. Were you aware when you were a little girl that millions of us were wishing that your mother was our mom?
I was aware! It's funny—when you're born into a situation like that and you don't know anything else, it just seems normal! I never really felt, "Oh, wow, this is amazing," I just thought, "I guess everyone watches my mom on TV!"
Knowing what's involved, did your family members ever try to talk you out of becoming an actress?
They didn't try to talk me out of it, exactly, but what my mother did was steer me away from becoming an actor too soon. She wanted me to have other experiences when I was a kid.
So you never played one of Rudy Huxtable's little friends?
Oh, I did do some extra work on "The Cosby Show," but I'm pretty sure in every shot that I'm in I'm looking at the boom mike!
Is "Steel Magnolias" the first time you've acted with your mother?
Yes, definitely. And figuring out that dynamic on set was really interesting. My mother and I are very close and there was no way we could ever pretend we're not mother and daughter. I wasn't going to walk on the set and go, "Good morning, Phylicia!" That would be too weird. But at the same time, there were moments where we had to create a separation from the mother-daughter connection. I remember times when I was sitting there on set and she'd walk by and say, "Sit up straight, honey!" And I was like, "No, no, no, that's not going to work!" (Laughs.) We had to figure it out but it was so much fun—I just saw some footage the other day for the first time which was very exciting.
But your mother doesn't play your mom in this piece, right?
No, that would have been too much. She's Clairee (the part played by Olympia Dukakis in the film). I'd love for us to play mother and daughter some day but not now, I'm not ready for that yet. I'd rather wait until people know us both as actors so it's not seen as some kind of casting gimmick.
Do you have any other films lined up?
Nope! Right now it's just summer time, I'm an actor, going out for auditions and playing the game like I've always done. I also hope to get back to my music. I started playing piano when I was around four, that's my first passion. I'm a songwriter and I'd love to make that a part of my career. But I never know what's going to happen. One day I'm not busy at all, the next day I have work for months—that's kind of the way it works!
("30 Beats" opens July 20th in select cities and is available on VOD.)