Making A Monster Adorable: The 'Frankenweenie' Trailer Arrives
All dogs don't go to Heaven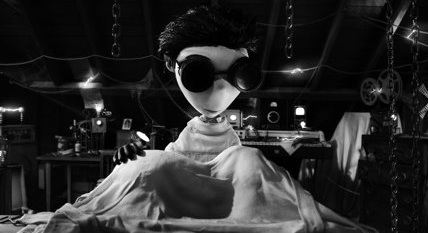 Fans of Tim Burton well know the road to the new "Frankenweenie." Before Burton launched his feature-film career, he crafted the original film (a live-action short) while working for Disney. Unfortunately, the studio reportedly found the film (which was to be released in 1984) way too dark for younger audiences, and fired Burton for "spending the company's resources on doing a film that would be too dark and scary for children to see." Woof! Perhaps Burton's own full-length remake of the film, this time done in 3D stop-motion, will be more appealing for the younger set? Seems like Disney thinks so - they're releasing it!
Like the orginal, "Frankenweenie" is a good-natured spin on Mary Shelley's classic "Frankenstein." This time around, however, Victor Frankenstein is a kid, and the monster he raises from the dead is his own adorable and beloved pup, Sparky. You can "aww" now, it's a cute story, and that lil' Frankenweenie is beyond lovable. But will everyone else love Victor the new Sparky once they realize what's happened? You'll have to watch and see!
The film includes voice work by Winona Ryder, Martin Landau, Martin Short, Catherine O'Hara, Charlie Tahan, and Atticus Shaffer.
"Frankenweenie" opens on October 5. Check out the trailer after the break, thanks to
Yahoo! Movies
.