Streaming Halloween: Videodrone's horror picks on Netflix and Hulu
'The Thing,' 'Slither,' 'The Host,' the original 'Dracula, and much more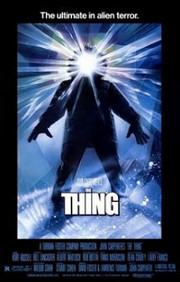 You can look for the scariest, the classiest, the goriest, whatever, and those are completely legitimate yardsticks for which to choose your Halloween horror viewing. Looking at the offering on Netflix instant, I decided to privilege a different yardstick. Here are some of the most fun horrors around that you can queue up on Netflix Instant.
"The Thing" (1982), John Carpenter's remake of the 1950s alien invasion classic set in the frozen north, is an insidious piece of science fiction horror with a creature that fits in by literally becoming its prey, making it one of the great paranoid thrillers of all time.  The gooey, grotesque effects are creative and somewhat show-offy, bouncing between horrific and just plain bizarre, but it's the way they just explode into the drama that sets this film apart.
John Landis took a fresh approach to the werewolf movie with "An American Werewolf in London" (1981). The special effects, groundbreaking at the time, look a bit creaky today but have a startling physicality that still pack a wallop and John Landis has just the right balance of dark comedy and bloody carnage as he adds to the lore with two original contributions: turning into a werewolf is a painful process and the dead are boring.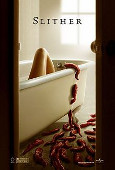 "The Blob" meets "Invasion of the Body Snatchers" in "Slither" (2006), a clever invasion horror throwback with high ick-factor and black humor. Nathan Fillion saddles up the laconic frontier persona to play the small town sheriff, Elizabeth Banks is the sexy schoolteacher girl of his dreams (who is already married to the town's success story, Michael Rooker), and Gregg Henry is the glad-handing Mayor, all of whom are under siege by an invasion of squishy, swift little red slugs looking for human hosts to invade and transform.
"The Host" (2006), Bong Joon-ho's South Korean monster movie hit, remains the most dynamic and vital creature feature to invade American screens in years. The creature is a mutant that slurps out of Seoul's Han River, gobbling citizens and snatching a schoolgirl for a later snack. Neither a subversion of the genre nor really a revisionist monster movie, it stirs a stew of genre conventions, from political commentary to dysfunctional family satire to earnest emotional pathos, into an often thrilling monster movie as indebted to the B-movies of seventies American drive-ins as it is to Japan's Godzilla-spawned industry.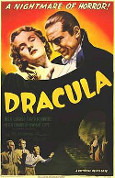 Classic:
While Tod Browning's classic "Dracula" (1931) may be creaky, stiff, and often stagy, the first official adaptation of Bram Stoker's novel will remain memorable for its gorgeous gothic images, for Lugosi's legendary, iconic performance, and for setting off the cinematic fascination with vampires. It may not be the definitive version, but it's easily the most famous, a veritable cultural touchstone.
Lumbering Lon Chaney Jr.'s tortured portrayal of the good man cursed to turn into a savage killer every full moon helped transform "The Wolf Man" (1941), Universal's second werewolf film, into a classic. The film itself is a bit lumbering too, even at 70 minutes, but the star studded cast (including Bela Lugosi as a fellow cursed soul) gives the B movie material a theatrical sheen and the gothic gloom of misty forests and moonlit nights provides all the necessary mood.