Sundance Review: 'We Are What We Are'
A family's hunger for tradition devours everything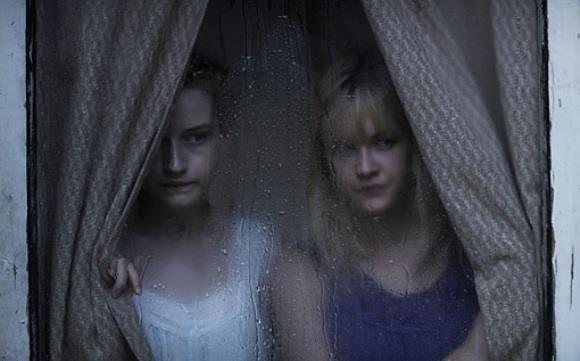 Rating: 4/5
Re-making a foreign film -- regardless of genre -- is a dicey proposition; one possible worst-case scenario means a re-maker will simply go shot-for-shot from the first version, making a fuzzy carbon copy that wouldn't even exist if only American audiences would get over their needless aversion to subtitles. Another worst-case scenario for the horror re-make is the glossy, big-budget version of the film with better production values but no artistic virtues, the kind of thing usually produced by Michael Bay's Platinum Dunes output. But in re-making 2010's "Somos Lo Que Hay," Jorge Michel Grau's Mexican kitchen-sink horror film -- a movie concerned with both family dynamics and cannibalism, as a household of flesh-eaters try to carry on absent a parent --  director Jim Mickle ("Stake Land," "Mulberry Street", and co-writing alongside partner Nick Damici) has kept faith with Grau's original while placing his own moody, atmospheric stamp on the film.
This is not to suggest that "We Are What We Are" is short on gore -- indeed, when the crimson and carnage comes, it does so in gouts and gobbets, blood flowing and flesh flying -- but, rather, to suggest that Mickle is as concerned with the people committing these atrocities as he is with the people they affect, painting a portrait of a family wracked by a semi-religious tradition, passed down from generation to generation, that requires feasting on one of "the Lambs" that God provides them each year. The film begins on a Friday; the ritual meal, set for Sunday. And as a once-in-a-lifetime rain falls on a quiet Eastern town in the woods, the mother of the Parker family (Kassie Depavia) dies while running errands in town.
BING: Prion Disease l 'Stake Land'
The Parker family -- patriarch Frank (Bill Sage), eldest Iris (Ambyr Childers), middle child Rose (Julia Garner) and Rory, (Jack Gore) -- are understandably devastated. But while Mrs. Parker's death won't stop them from their annual feast, it does expose the fractures and cracks in the Parker family's roles and relationships -- and also draws the eye of Doc Barrow (Michael Parks, in fine form), the local M.D. whose daughter disappeared years ago, and who starts to put unlikely pieces together as the death and the storm literally dig up and expose the proof of past wrongdoing ...
In some ways, "We Are What We Are" is an improvement on the original -- there's more backstory as to how the Parkers came to their traditions, an interestingly fundamentalist re-write of the family's motives and means, plus a series of nice what-the-hell scares and startling jumps when the film, and the Parker's secret way of life in their sleepy town, come to a close. The cast is excellent --- Childers and Garner are believable as sisters and reluctant participants, Sage is impassive (perhaps, occasionally, too much so -- it might have been nice to see a flash of charisma and enthusiasm from his silent, dour father) and set in his faith, and Parks hits the right note as a pillar of the town with his own drives and desires. Kelly McGillis and Wyatt Russell also do more than you might expect with seemingly-small parts.
"We Are What We Are" also benefits from the distinctive cinematography (blue-steel skies dropping rain, leafy foliage growing from dark rot) of Ryan Samul, and also the superb work of the production design and wardrobe staff and the production design of Russell Barnes -- the Parker home is lived-in and yet timeless, stuck in the past and the busy center of a dangerous present. Through addition, adaptation and change -- as well as a degree of restraint you wouldn't expect in a film about, you know, a family of cannibals -- "We Are What We Are" is a re-make that succeeds superbly while remaining true to the strange and sad intimately grotesque spirit of the original. 
Want more Movies? Be sure to like MSN Movies Facebook and follow MSN Movies Twitter.