Tom Hardy to go into stealth mode for 'Splinter Cell' adaptation
The 'Inception' and 'Dark Knight Rises' star is attached to the Tom Clancy video game flick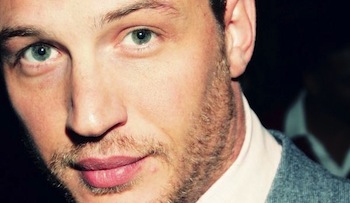 After hiding his nose, mouth and chin throughout most of "The Dark Knight Rises," Tom Hardy is now set to obscure the other half of his face with comically large night-vision goggles through most of "Splinter Cell," the upcoming adaptation of Tom Clancy's Ubisoft video game.
Though the project doesn't yet have studio backing, Hardy's presence on the project can only help it secure funding in the future, whether that comes through traditional sources or independent financiers. Though it remains to be seen whether the charismatic Hardy is really a true box office draw—"Warrior," "Lawless," and "This Means War" all underperformed, or outright bombed—his career remains on an undeniable upward trajectory, thanks to celebrated supporting roles in "Inception" and, uh, that other thing he did.
Will "Splinter Cell" and "Mad Max: Fury Road" launch Hardy's second career as a legitimate box office star? Or will he forever be doomed to high-profile supporting roles as a much-sought "character actor?" Moreover, is a "Splinter Cell" movie even a good idea? Can film as a medium even contain the excitement of waiting anxiously in the dark for the right moment to pop into action, failing, getting shot and killed, and then hitting the reset button? As always, leave your thoughts in the comments...