'Pacific Rim' trailer: giant monsters vs. giant robots vs. giant expectations
Need we say more?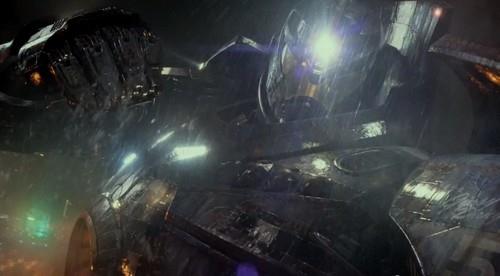 On the surface, "Pacific Rim" might seem like a craven "Transformers" knock-off enabled by the can't-miss formula of pitting huge robotic suits against "Godzilla"-like beasts. But there's a big catch with this 2013 tentpole: it marks the directorial return of Guillermo del Toro ("Pan's Labyrinth"), who's been struggling to get projects like "The Hobbit" and "At the Mountains of Madness" off the ground since 2008's "Hellboy II: The Golden Army."
del Toro's a proven movie nerd with a knack for bringing fantastical creatures and concepts to convincing life, and if this new trailer (available at
Apple
; also embedded below) is any indication, he knows just the kind of scale and tone that this project needs to appeal to the 12-year-old boy in everyone -- yes, even you, ladies. Starring Idris Elba, Charlie Hunnam, Charlie Day, Ron Perlman and Rinko Kikuchi, "Pacific Rim" gets ready to rumble on July 12th.