New on Netflix Instant: The Complete 'Freaks and Geeks'
Plus 'The Forgiveness of Blood,' 'Hana and Alice,' and lots more Instant TV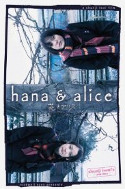 "The Forgiveness of Blood" (2011), Joshua Marston's drama of a clan feud in modern Albania, arrives the same week as the disc debut on Criterion. Reviewed on Videodrone here.
"Hana and Alice" (2004), from Japanese director Shunji Iwai, is a sweetly offbeat story of high school best friends who drift apart as they follow their own destinies. The shy Hana (Anne Suzuki) concocts a tale of amnesia to convince a shy but cute bookworm that she's his girlfriend while Alice (Yû Aoi) giddily enters the world of modeling, enthusiastic but woefully unprepared for the audition process. Iwai's lazily paced tale is a modest delight of friendship, conflict, and innocent games under the influence of youth and his observations of their spontaneous ingenuity are lovely and magical. Japanese with English subtitles.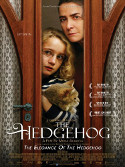 "The Hedgehog" (2009) is an affectionate French character piece about the inhabitants of an apartment building, from the luxury apartments above to the prickly concierge (the hedgehog of the title, played by Josiane Balasko) below. Garance LaGuillermic stars as the 11-year-old who records it all with her video camera and plays cupid to the bookish concierge and a new Japanese tenant (Togo Igawa) who takes a shine to her. French with English subtitles. Reviews here.
"Deathwatch" (1980) is Bertrand Tavernier's anticipation of reality TV, starring Romy Schneider as dying woman and Harvey Keitel as a man with a camera planted in his brain to chronicle her last days for the entertainment of a TV audience. Harry Dean Stanton and Max von Sydow co-star. It's introspective and measured and a little slow, but more thoughtful than "Equilibrium" (2002), a preachy parable with elements of "Fahrenheit 451" and "Minority Report" with the stylized touch of John Woo bullet ballet. Christian Bale is the top cop and master of Gun-Fu who joins the rebellion and Emily Watson, William Fichtner, and Taye Diggs co-star.
Instant TV:
On Instant TV comes one of the best shows from the past two decades: "Freaks and Geeks: The Complete Series" (1999). No TV show better captured the complexities of adolescence in the social waters of public school or the subtleties or the dynamics of the high school caste system than the sharp, funny, and surprisingly poignant series from creator Paul Feig and executive producer Judd Apatow. Junior Linda Cardellini grounds the show as the former class brain who drifts toward the "freaks," a group of stoners and under-acheivers led by rebel without a clue Daniel (James Franco, looking perpetually stoned). John Francis Daley defines the "geeks" as her Steve Martin-quoting, Dungeons and Dragon-playing little brother. Set in 1980 Michigan and executed with a dead-on sense of fashion, music, and pop-culture zeitgeist, the hour long show is no sitcom (though it's funnier than most), and the humor is often a sneaky way to explore the pain of teenage nightmares and social rites of passage.
Continue reading at Videodrone
For more releases, see Hot Tips and Top Picks: DVDs, Blu-rays and streaming video for week of October 16