Interview: Jill Soloway brings 'Afternoon Delight' to Sundance
The writer/director's triumphant first feature is a modern comedy with lots of heart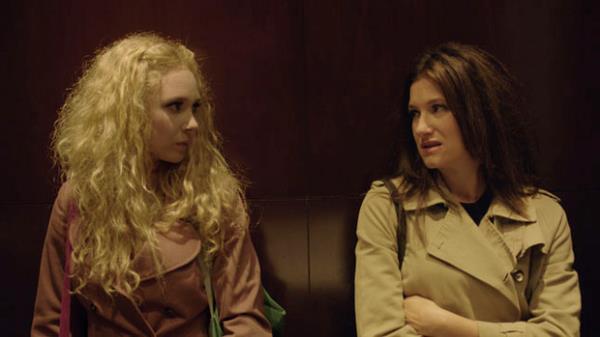 Writer/director Jill Soloway is no stranger to comedy with an edge. She was a writer and co-executive producer on HBO's groundbreaking "Six Feet Under" and performed similar duties on Showtime's "The United States of Tara" and HBO's "How to Make it in America." The short film that she wrote and directed, "Una Hora Por Favor," starring Michaela Watkins and Wilmer Valderrama, made a splash at last year's Sundance Film Festival. This year Soloway is back in Park City with her first feature, a deeply moving and funny story of real people struggling to find their place in the world.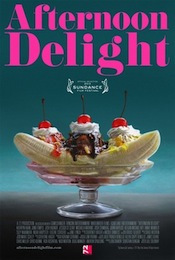 "Afternoon Delight," starring Kathryn Hahn, Josh Radnor, Juno Temple, and Jane Lynch, focuses on a dissatisfied stay-at-home Silver Lake mom named Rachel (Hahn, finally getting the starring role that she has long deserved) whose marriage to her stressed-out computer app programmer husband Jeff (Radnor, showing great subtlety and pathos) has hit the doldrums. What to do to spice things up? Why not visit a seedy strip club in downtown L.A. to re-ignite the couple's stagnating passion? Unfortunately, the visit doesn't improve the couple's sex life, but after Rachel gets an impromptu lap dance from a young free-spirited stripper named McKenna (Temple, great as always and pretty agile on that stripper's pole!), she forms a fascination with the girl. Rachel ends up inviting the stripper to stay at the couple's Silver Lake home as she continues to sort through her issues with the help of a self-absorbed therapist (the hilariously deadpan Lynch). Soloway has as deft a hand with her actors as she does with words. The raw emotions underlying this story evoke Cassavettes' early work. I talked to Jill just before the final screening of the film in Park City.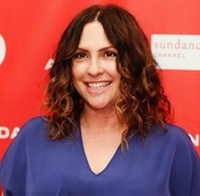 MSN Movies: I know this is your second time at Sundance as a director. How different was the experience for you this year showing your first feature and having so many people from your cast and crew there?
Jill Soloway: My short film, "Una Hora Por Favor," was like this little sneaky thing where I felt like a spy—a bit of staring into the fish tank. I remember watching full casts do the parade up and down Main Street for their press. This time we were that cast!
What are Sundance audiences like compared to other audiences you've had so far?
These people are HUGE film lovers. So amazing. They all stay put in their seats and ask great questions.
These are such well-drawn characters. How much did you draw on your own experiences for the film?
Well, I'm a parent at a Silver Lake preschool so yes—I was replicating what it feels like sometimes to have so much community and love around you, but still be tethered to your iPhone with your heart—everyone is somewhere else even though we're all together.
Bing: Jill Soloway | 'Afternoon Delight'
How would you describe Rachel's journey in the film?
Rachel's is a heroine's journey—her meeting with McKenna inspires her to travel concentric circles through various identities including mother, sister, and whore.
You writing is always so natural and real. I wonder if your friends and family start quaking in their boots when they know you're working on a new project for fear some aspect of your relationship with them may end up on the screen. Has that ever been an issue?
Not yet. My husband (Bruce Gilbert) is my music supervisor so he got to have more fun playing with the musical landscape (Funkadelic! Alabama Shakes!) than noticing whether I was exposing too much about our relationship. And my lady friends are mostly in the film. I guess I take the people who I think might be mad and get them emotionally invested in the film so they feel part of it. (Sneaky!)
I've been a fan of Kathryn Hahn for years and have been hoping she'd get a starring role worthy of her talents. How did she get involved with the project?
Agents hooked us up. Even though she actually is a Silver Lake mom, we hadn't hung out yet. What a dream to work with her. People see this performance and talk about Oscars. She is revelatory. She's Streep, she's Ellen Burstyn and Gena Rowlands.
 I know you've been friends with Jane Lynch since you and your sister Faith created "The Real Live Brady Bunch" and Jane played Carol Brady. What a comedy genius! How did people respond to her at Sundance? And are you worried about your own therapist seeing the film?
Jane was mobbed wherever she went, it was SO fun to watch. She takes the whole thing in stride. And my therapist LOVES the film. THAT'S HER CHAIR!
I've been following Juno Temple's career for several years. I'm deeply impressed by the vulnerability she was able to bring to films such as "Killer Joe" and "Little Birds" and was quite moved by her performance here. What was it like working with her? Did you find someone to give her pole-dancing lessons? She certainly seemed to have natural skills in the strip club scene!
Juno was a pleasure to work with and was incredibly dedicated to finding McKenna. She did outside research and met some inspiring women, including Antonia Crane who had experience with sex work. She worked with a dancer named Rie Katigiri who taught her some moves and got her pole dancing in record time.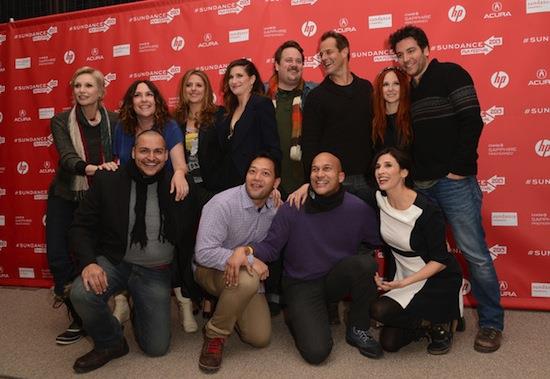 Can you say something about how the rest of the talented cast came together? So many great performances and you really seemed to nail the whole Silver Lake experience. Were a lot of those actors people you've worked with before?

Michaela (Watkins) is for sure a lifetime muse. The others (including Annie Mumulo, Jessica St. Clair, Suzy Nakamura, Robin Thede, John Kapelos, Keegan Michael Key, and Josh Stamberg) are all improv actors or comedians. I knew that letting them play it for real—but bringing their own highly sensitive funny bones to the real moments—would create a tone that felt different.
When I saw Sarah Polley's wonderful "Take This Waltz" last year, I was impressed by how comfortable her actors were in the nude sauna scene—you'd have sworn there were no cameras there and it was just women interacting in private. I felt the same way watching your film in terms of how at ease your actors were walking around in various states of undress and doing the sex scenes. It's rare to see that kind of un-selfconscious intimacy on the screen. How did you go about creating an environment where that was possible? 
I actually hadn't planned the nudity out in advance—I felt that we should let the actors find whatever the moment needed in terms of what they were comfortable with. In the given scenes it just came down to Kathryn and Juno's commitment to finding the honesty of the moment. I tried to create a safe space where the actors were free to move around and discover these moments.
Did you get to see any other films at the festival?
Just "Austenland" which was cute. I really wanted to see "Escape from Tomorrow," the film that was surreptitiously filmed at Disneyland, "In a World," and "Fruitvale."
What's the next step for your film?
I hate to be coy about the meetings we're having, but I'm hopeful that the whole world will get to see this movie very soon. We were also invited to show the film at the Wisconsin Film Festival this April in Madison. I went to college there so it will be the best kind of homecoming. There's a hill there called Bascom so it will be a Midwestern version of the same feeling here—being atop a mountain. My old film professor, J.J. Murphy, was the first to reach out. Kind of the best feeling in the world hearing a "wow" from your favorite teacher!
What was your favorite moment at Sundance this year?
Dancing after the premiere. I was really celebrating, dancing with my sister, my family, we were all so high. It was like this climb up this mountain, literally, but also figuratively from this work over the past year: "if" we get to Sundance, "when" we get to Sundance. We partied for REAL like people who were on the top of a mountain!
Now that the festival is coming to an end, do you feel like crawling into a sensory deprivation tank to recover?
My family left, but I'm still in Park City for a few more days. So now my room in my condo feels like a sensory deprivation tank. It's just me, Patti Stanger, the Shahs of Sunset, and the bar employees of Lisa VanderPump.