New Regency Picks Up 'Assassin's Creed' With Michael Fassbender
Will this be the classiest video game adaptation of all time?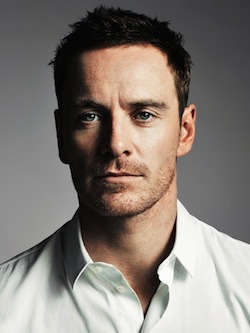 What is the greatest video game adaptation of all-time? According to traditional metrics—i.e., the wholly unbiased opinions of professional reviewers, as per the online review aggregator
Rotten Tomatoes
—"Final Fantasy: The Spirits Within" is the best, with a 44% "fresh" rating. What does that mean, in plain English? "Final Fantasy: The Spirits Within" was an awful movie, but compared to its genre brethren? Well, let's not call it "The Godfather" of video game movies. It's more like "The Godfather, Part III."
What about the most successful video game adaptation of all-time? "Lara Croft: Tomb Raider" might get the popular vote there, although it's hard to argue with the continued success of the "Resident Evil" franchise. And "Prince of Persia: The Sands of Time" would certainly be up there, too, at least if it hadn't cost $200 million to produce. (It made almost $400 million worldwide.)
Any way, let's forget talking about "best" or "greatest." For now. Has there ever been a video game adaptation that's actually been good? Again, we suppose it depends on your definition of "good." Good as in compared to other, non-video game based movies? Or good only insofar as it accurately distills the joys and experiences of actually playing the game upon which it's based? It seems that no matter which way you pose the question, there are no clear-cut answers.
Until now, that is. According to
Deadline
, New Regency will independently finance a Michael Fassbender-starring adaptation of Ubisoft's "Assassin's Creed." Which, in our opinion, is already the "best" video game adaptation of all time. How could it not be? It's already the most Michael Fassbender-y. And who can deny that the star wouldn't look good in hood and cloak, traipsing across the rooftops of Renaissance wherever, before slipping down into the crowd to slit some old-fashioned throat? The movie isn't even out yet—even in production yet!—and we have already anointed it, given it all the Oscars, and put it's BluRay on pre-order.
What do you think, Hitlisters? What is the best video game adaptation of all time? And could "Assassin's Creed" one day crack the top of that ranking? Is Michael Fassbender truly an international treasure, the most Fassbenderish of all actors working today? Will "Fassbenderish," and our other made-up words, one day be entered into the Oxford Dictionary? Or have we all gone Fassbender-crazy, and didn't "Prometheus" kind of suck? As always, let us know in the comments...