'The Avengers' Hit the Stratosphere...Literally!
Marvel Studios is working with NASA to uplink the film for viewing by the crew of the International Space Station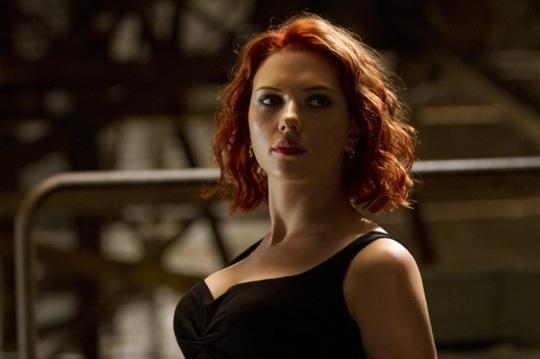 Marvel Studios announced today that they are working with NASA to send their blockbuster film "The Avengers" (which has already raked in an astonishing $1.3 billion worldwide) to Mission Control in Houston where it will be uploaded to the International Space Station, currently orbiting 220 miles above the Earth. The six-member crew, consisting of two NASA astronauts, one astronaut from the European Space Agency, and three Russian cosmonauts, will then enjoy a private viewing of the film. Parts of the film were shot at NASA's Space Power Facility at the Plum Brook Station in Sandusky, Ohio. 

"The studio is privileged to share 'The Avengers' with those up in space exploring the universe," Louis D'Esposito, Marvel Studios' co-president and executive producer of the film said earlier today. "A special thanks goes to NASA for utilizing their incredible technology to make this special screening miles above us in space happen. It is a screening that would make Tony Stark proud!"
Let's see how the cosmonauts assess Scarlett Johansson's Russian in the film. It sounded authentic to me—but then, her Natasha Romanoff was one of my favorite characters. What a relief that for once, the Russians weren't depicted as the bad guys (well, not entirely)—making the film an excellent choice for the international crew. On the other hand, Natasha was introduced by Marvel in the 1960s during the height of the Cold War as a ruthless Soviet spy working for the KGB. Thank goodness she eventually defected to the United States and become the Black Widow, an important member of S.H.I.E.L.D.'s secret force.
Click here if you want to find out more information about Expedition 31, the current space station mission. I just hope you can pop popcorn in zero gravity!