Gore Vidal and the Movies
The renowned author was responsible for a number of notable Hollywood films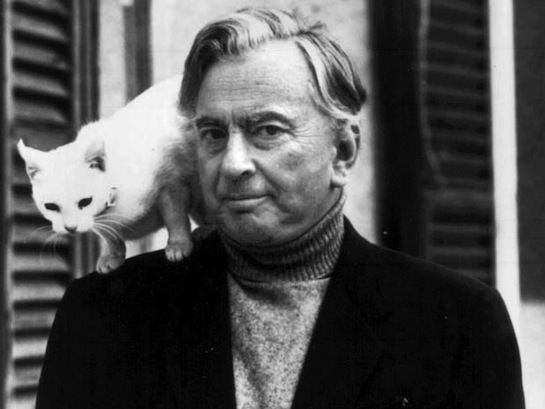 With the death yesterday of the great American writer Gore Vidal, many people will be ruminating about his incredible literary achievements over the past 60 years. But in addition to his accomplishments as a novelist, playwright, essayist, and social and political thinker, Vidal also had a love affair with the movies. He was responsible for a few of the most prestigious films in movie history as well as several jaw-dropping but fascinating disasters. Let's take a look at five of Vidal's memorable contributions to American cinema.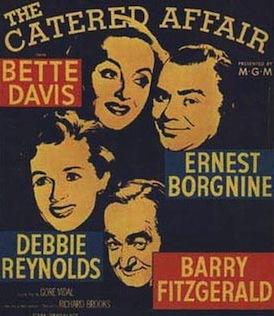 The Catered Affair (1956). After a few years writing for television, Gore Vidal was hired by MGM as a contract screenwriter in the mid-1950s. Many of his early efforts were adaptations of other people's work. "The Catered Affair," Vidal's first screenplay, was adapted from Paddy Chayefsky's teleplay that had been produced the year before on the Philco Television Playhouse. The poignant and hard-hitting story focused on a frumpy, disillusioned housewife in the Bronx (Bette Davis), married to a simple cabdriver (Ernest Borgnine). When their daughter (Debbie Reynolds) announces her engagement, Davis starts planning an elaborate and extravagant wedding that is far beyond the family's modest means. Her single-minded obsession drives a wedge between her and everyone in the film, including her daughter who wants no part of the lavish affair. I saw this film recently and it is quite powerful, providing Vidal an opportunity to hint at the social criticism he would become famous for in later years. In 2007, the story was adapted into a Broadway musical by Harvey Fierstein and John Bucchino.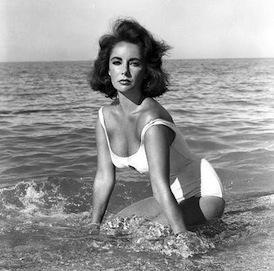 Suddenly Last Summer (1959).  Despite the fact that the 1950s censors eviscerated Tennessee Williams' story, I still think this is one of Vidal's best screen adaptations. Working from Williams' one-act play, Vidal wrote iconic parts for movie heavyweights Katharine Hepburn and Elizabeth Taylor, who both received Oscar nominations for Best Actress. This gothic tale centers on a young woman (Taylor) who has a breakdown due to witnessing her cousin's brutal death the summer before. The dead boy's wealthy mother (Hepburn) takes her niece to be evaluated by a doctor (Montgomery Clift) for a possible lobotomy. Is Hepburn trying to help Taylor or is she just trying to erase her niece's memory of her son's questionable activities during that awful summer? Compared to the other Tennessee Williams film adaptations, Vidal was at least allowed to provide strong hints about the dead character's homosexuality. "Since the film illustrates the horrors of such a lifestyle," the conservative Production Code wrote at the time, "it can be considered moral in theme even though it deals with sexual perversion." I wish I could have seen Vidal's reaction to that pronouncement!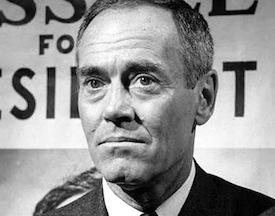 The Best Man (1964). Vidal adapted his own successful play into this taut, prescient screenplay about presidential politics. Though it was made almost half a century ago, the film still crackles with relevancy today. Vidal, who came from a political family and himself ran for Congress a few years earlier, was able to expertly dissect the political process in this behind-the-scenes look at two ruthless presidential campaigns. Henry Fonda and Cliff Robertson play two candidates (based on a range of politicians including Adlai Stevenson, John F. Kennedy, Richard Nixon, and Joseph McCarthy) from the same unspecified party who are vying for the nomination. The two men despise each other and watch as their respective handlers try to dredge up as much dirt as they can find. This is a beautifully written film that was an early glimpse at how ugly national politics can be. Vidal made a cameo appearance in the film as a convention delegate. A revival of Vidal's Tony Award-winning play is currently playing on Broadway with James Earl Jones, Angela Lansbury, Candice Bergen, and Eric McCormack.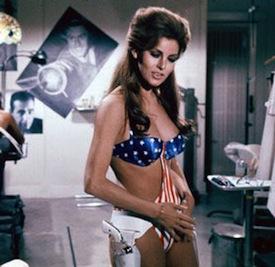 Myra Breckenridge (1970). Moving from the sublime to the deliciously ridiculous, it must be emphasized that Vidal did not actually write the screenplay for this abomination, just the novel on which the film was based. While the novel was lauded by many critics as a highly provocative treatise on gender and sexuality, the movie version is widely seen as one of the worst films ever made. With an improbable cast that included Raquel Welch, Rex Reed, Farrah Fawcett, John Huston, and 77-year-old Mae West (you heard me!), "Myra Breckenridge" was certainly among the most sexually explicit films produced by a major studio up to that time. In fact, the movie received a rare "X" rating when it was first released. Sometimes, campy films like this are so bad they're good, but "Myra Breckenridge" doesn't quite meet that goal! Still, it's quite a curiosity. While Gore Vidal may have disavowed any involvement with the film (which was adapted by director Michael Sarne), you should check it out if you ever get the chance. Better yet? Go read the book!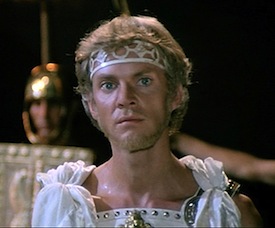 Caligula (1979). I'm afraid Gore Vidal did write the screenplay for this monstrosity, an Italian-American co-production about the rise and fall of the Roman Emperor Gaius Caesar Germanicus, aka Caligula (played by an over-the-top Malcolm McDowell). Vidal's original intention was to adapt an unproduced historical TV mini-series by Italian filmmaker Roberto Rossellini. But when Penthouse Magazine's Bob Guccione ended up providing the financing for the project, it morphed into a sex- and nudity-laced fiasco that bordered on pornographic, even by today's standards, with Guccione adding six minutes of hardcore sex to the final cut. Despite the presence of top-of-the-line actors such as McDowell, Helen Mirren, Peter O'Toole, and John Gielgud, the film was universally panned. Roger Ebert gave it a rare 0 stars and pronounced it "utterly worthless, shameful trash" and Vidal sued to have his name taken off the title.
In addition to these hits and misses, Vidal wrote the screenplays for "Is Paris Burning?" a star-studded look at the departure of German occupiers from France in 1944, "Last of the Mobile Hot Shots," another Tennessee Williams adaptation that was directed by Sidney Lumet, and the 1990 political thriller "The Palermo Connection" starring Jim Belushi. Vidal claimed in later years that though he is not credited on MGM's historical epic "Ben-Hur," he was the one who added a homoerotic subplot to the relationship between Charlton Heston and Stephen Boyd and had encouraged director William Wyler to direct Boyd as if he were Ben-Hur's spurned gay lover. Vidal also appeared as an actor in several films (although he usually played himself) such as Fellini's "Roma," the sci-fi film "Gattaca," Tim Robbins' "Bob Roberts," and "Igby Goes Down" which was directed by his nephew Burr Steers.