Weekend box office: Brad Pitt devoured by vampires
'Breaking Dawn, Part 2' stays in the lead for the third week in a row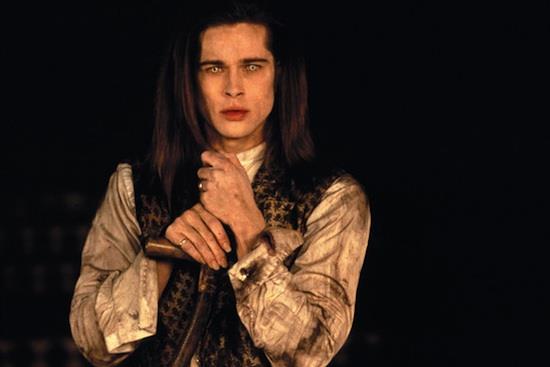 Remember when Brad Pitt looked like this 18 years ago in in Neil Jordan's "Interview with a Vampire," based on Anne Rice's famous novel? Pitt's vampire street cred did him no good this weekend when his new film "Killing Them Softly" was roundly trounced by those pasty-faced immortal Cullens. As if Brad's Louis de Pointe du Lac couldn't kick Edward Cullen's butt from here to the French Quarter! I'd also like to see a match between 12-year-old Kirsten Dunst and that blood-sucking newbie Bella Swan. Come on, "Twilight," you've had a good run, when are you going to let someone else take the lead in the North American box office?


This week's Top Ten looked remarkably like last week's. "Breaking Dawn, Part 2" continued its chokehold on #1, even if its numbers are finally starting to slip. The final film of the Twilight Saga earned $17.4M (at 4,008 theaters) over the three-day weekend giving it a domestic total of $254.5M. Staying put at #2, "Skyfall" added $16.5M (at 3,463 theaters) to its new domestic gross of $245.5M. "Rise of the Guardians" fought for third place with "Lincoln" and inched ahead by a nose, with $13.38M (at 3,672 theaters) while the #4 "Lincoln" made $13.27M (at only 2,018 theaters so in the end it's clear our 16th President is more popular than Santa Claus!). "Life of Pi" remained at #5, adding $12.1M (at 2,928 theaters) to its domestic total which is now $48.5M.

"Wreck-It Ralph" stayed put at #6, with $6.9M in ticket sales (at 3,087 theaters) and a domestic total of $158.1M while Brad Pitt's new "Killing Them Softly" opened at #7 with a surprisingly low take of $6.8M (at 2,424 theaters). The "Red Dawn" remake fell to #8, earning $6.5M (at 2,781 theaters) and "Flight" dropped to #9 with $4.4M (at 2,603 theaters). The only other new film on the Top Ten, "The Collection," a horror film with no big stars, brought in $3.1M (at 1,403 theaters).
Any films on the horizon next weekend that will knock those smug Cullens off their perch? Probably not, although we will likely see Gerald Butler mooning over a bunch of soccer moms in "Playing for Keeps" and Franklin Roosevelt mooning over a bunch of White House staff and distant cousins in "Hyde Park on Hudson." But don't get too comfortable, Edward and Bella—those Hobbits will be on their way soon enough!