New on Netflix Instant: Robert Redford's 'The Conspirator' and the French Thriller 'Tell No One'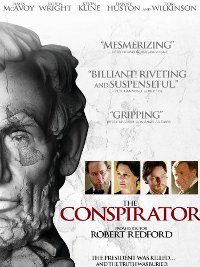 The Robert Redford-directed "The Conspirator" (2010) tells the story of Mary Surrat, the sole woman charged with conspiring to assassinate President Abraham Lincoln, but modern parallels aside, MSN critic James Rocchi finds little effective drama in the true story. "From the first frame, "The Conspirator" looks like a bad idea," he warns. "Its (bleeding) heart is plainly on its sleeve, and its brain is nowhere to be found." Robin Wright stars as Mary and James McAvoy, Kevin Kline, Danny Huston, Evan Rachel Wood, Justin Long and Tom Wilkinson co-star.
"Tell No One" (2006) is a superb French mystery thriller based on American author Harlan Coben's best-selling mystery about a grieving doctor (François Cluzet) suspected by the cops in the eight-year-old murder of his wife, who just may be alive. There's a lot going on in this well-tooled crime drama and Canet and his cast (which includes Kristin Scott Thomas, André Dussollier and Jean Rochefort) keeps it all in the realm of physical possibility and emotional believability.
Recent new disc releases now available for instant streaming include "I Melt With You," a portrait of arrested adolescence in adult men starring Thomas Jane, Jeremy Piven, and Rob Lowe; British indie coming-of-age drama "Submarine"; Alexandre Rockwell's "Pete Smalls is Dead" with Peter Dinklage and Tim Roth; and "The Off Hours" from Seattle filmmaker Megan Griffiths.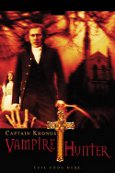 Cult:
"Captain Kronos: Vampire Hunter" (1974) is a Hammer horror film with swashbuckling flavor. Horst Janson is the brooding Kronos, a Napoleanic soldier who hunts the undead with his jovial hunchbacked partner, Grost (John Cater), and takes time out from his athletic battles and meditative interludes for a few lusty pleasures with curvaceous peasant girl/camp follower Caroline Munro. Director/writer Brian Clemens rewrites vampire lore with abandon and puts a whole new spin on a familiar genre. He's not much of a stylist, but his sensibility is refreshing for a seventies vampire picture.
Chan-wook Park's bloody and brutal South Korean revenge film "Oldboy" (2003) begins as a deprivation experiment concocted by a quirky mad scientist and turns into an obsessive, unrelenting campaign of torment. The film won the Grand Prix at the 2004 Cannes Film Festival and the adoration of extreme cinema fans everywhere, for the mix of creative violence, surreal vengeance, and cinematic beauty.
Read on for more movies and TV shows recently made available for instant streaming at Videodrone
For more releases, see Hot Tips and Top Picks: DVDs, Blu-rays and streaming video for April 10