Is this new 'Hangover, Part III' poster some kind of joke?
Yes, in more ways than one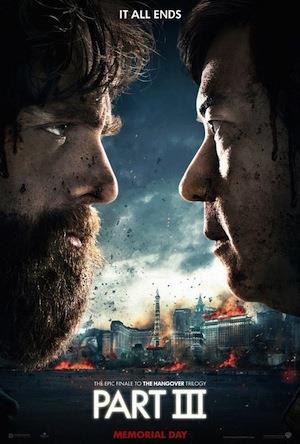 This would have been funnier if "Harry Potter and the Deathly Hallows, Part 2" had come out more recently than two years ago, and was still at least somewhat in the public consciousness.
Warner Bros., the studio behind the aforementioned "Potter" series and its inarguable comedic equivalent, "The Hangover" trilogy, has just released the accompanying image as the first poster for "The Hangover, Part III." What does the poster portend? Besides Zach Galifinakis and Ken Jeong fighting for the future of wizard- and humankind? And potentially destroying Las Vegas in the process? More stale jokes about drug use, animal abuse, and dated pop culture references? Probably.
What do you think, Hitlisters? Is this poster, positing Galifinakis as Potter, and Jeong as Voldemort, funny? Or is it more "funny?" Does the "Hangover" trilogy deserve our scorn—and the possible joke we were going to make about this lame visual pun being the best joke in the series—or do the films have hidden depths, and are we somehow missing something? Check out the relevant "Harry Potter" poster below, and let us know in the comments...