'Rust and Bone' trailer: Watch the finest female performance of the year
Thanks to the luminous Marion Cotillard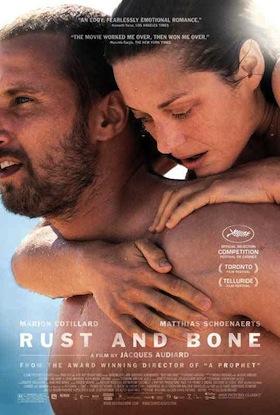 If there is any justice in the Hollywood game, Marion Cotillard's stunning and stirring performance in Jacques Audiard's "Rust and Bone" will not be forgotten by the time all the big gun awards shows roll around. The actress stars alongside Mattias Schoenaerts (who some of you might recognize from one of last year's surprise critical darlings, "Bullhead") in the latest film from the "Un Prophet" director, a wrenching and ultimately very fulfilling drama about two of cinema's very favorite things - love and loss.
Bing:
'Rust and Bone'
|
Marion
Cotillard
Cotillard stars as Stephanie, a marine animal trainer who excels at her job but doesn't quite have the rest of her life figured out. Schoenaerts' Ali, on the other hand, doesn't have much of anything figured out - recently saddled with his young son, the pair decamp to Ali's estranged sister's apartment and attempt to scrape together something close to a life together. Stephanie and Ali meet by chance at a night club (where bouncer Ali saves Stephanie from a rowdy club-goer), and that's just about the last bit of "Rust and Bone" that feels in any way expected or typical. 
The journey that Stephanie and Ali embark on is a unique and inherently cinematic one, but what's most special and stand-out about the film are the performances by both Cotillard and Schoenaerts. Cotillard, in particular, shines in her role, and she never hits a false note. She's a marvel to watch, and "Rust and Bone" is career-defining work in her already impressive career.