Alex Kurtzman And Robert Orci To Rewrite 'Spider-Man' Sequel
Spoilers?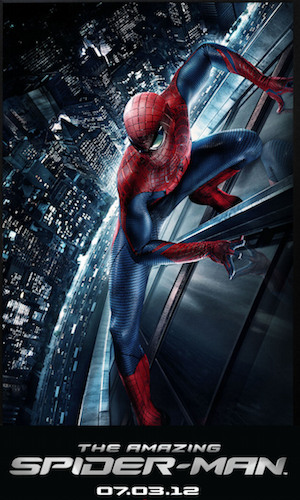 Shocking! According to
Deadline
, Sony has hired "Star Trek" and "Mission Impossible: Ghost Protocol" scribes Alex Kurtzman and Robert Orci to rewrite their upcoming sequel to "The Amazing Spider-Man." 
The implications? Well, first of all, it seems safe to assume that Spidey will somehow survive the first movie. So, um, belated *SPOILERS* there, we guess. Also, the move might suggest that original screenwriter James Vanderbilt is a talentless hack who was only hired in the first because he belongs to a famous family and thus has lots of connections. But probably not, since that seems completely far-fetched and not at all like it's probably 100% accurate. 
Alternately, it could mean that Sony intends for Spider-Man to take on tougher villains, like the dual scourges of international terrorism and gratuitous lens flares—Kurtzman and Orci's hallmarks—only this time... in outer space! Nice. We like it.
What do you think, Hitlisters? What direction should Sony take "The Amazing Spider-Man 2?" Should they keep introducing new villains? Or could an old standby like the Green Goblin or Doc Oc make a reappearance? Also, can't Sony and Disney just reach some sort of arrangement so that Andrew Garfield's Peter Parker can join the Avengers next time?