From Ensemble to Star
When humble beginnings turn into long, successful, star-powered careers ...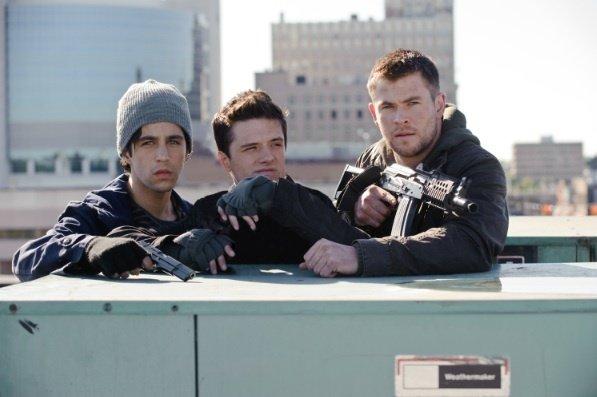 Think of the witches from "Hocus Pocus" or the rival family in "Cheaper by the Dozen 2"? Those casts included some of today's biggest stars like Sarah Jessica Parker and Taylor Lautner! 
Now think about the original "Red Dawn" movie! It featured legendary performances from rising stars Patrick Swayze and Charlie Sheen, and now, the super-charged updated version, which releases November 21st, features Chris Hemsworth and Josh Hutcherson, two intense guys who are already on their way to individual stardom. 
Let's take a look back in time at how some other now-famous movie stars got their starts as part of dynamic ensemble casts …
Bing: More about 'Red Dawn'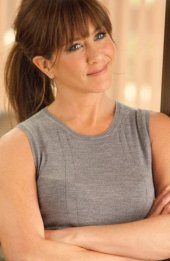 Jennifer Aniston
Probably the ultimate ensemble cast! The classic comedy lasted 10 seasons…and all of them were hilarious! That longevity is unheard of in TV and it helped to launch the popularity and fame of Jennifer Aniston, who has since easily and beautifully stepped into her role as a Hollywood leading lady in films like "The Break-Up" and "Horrible Bosses." She's got Ross, fame and a great career … she's got it all! 
Tina Fey
It's safe to say that society owes a debt of gratitude to "Saturday Night Live" for giving the hilarious Tina Fey an avenue through which to deliver her comedy. She moved on up to become the head writer for the show before leaving it to start her own sitcom. You may have heard of it? The Emmy-winning "30 Rock"? Yeah, that laugh-a-minute romp! She's also written the best-selling "Bossypants." She's basically the best! 
Seth Rogen, Jason Segel and James Franco
Seth Rogen, Jason Segel and James Franco all got humble starts in this TV show. It only lasted for one season, but what a season it was! All of the guys played high school misfits, trying to navigate the school halls full of girls, popularity and various other social travails, often leading to relatable and hilarious moments. Each of the guys now carries his own TV shows and movies without a hitch, all bonafide stars!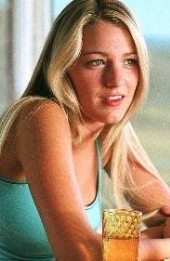 Blake Lively
It seems there's no stopping Blake Lively at this point. And thank goodness for that! The now Mrs. Ryan Reynolds first gained attention in the fun, girly drama "Sisterhood of the Traveling Pants." Then she moved on to her role as Serena in "Gossip Girl," from which everything exploded, turning her into a household name! With Gossip Girl ending after six seasons, we can't wait to see what she'll do next!
Zac Efron
He got his start as the singing, dancing youngster in three infectious installments of the "High School Musical" series. While cute and charming then, he's now a full-fledged hunk! He's starring in more mature roles now…just check out his acting in "Me and Orsen Welles" and "The Lucky One." As far as we're concerned, he can't star in enough movies. More, more, more!
Want more Movies? Be sure to like MSN Movies on Facebook and follow MSN Movies Twitter.
"Red Dawn" is out in theaters Nov. 21.