Jennifer Lawrence to reunite with David O. Russell on 'The Ends of the Earth'
Film would mark the pair's third collaboration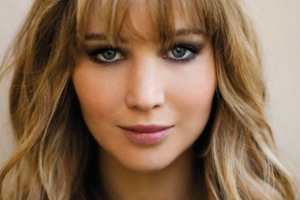 Like her "X-Men: First Class" co-star—and perennial
Hitlist-fave—Michael​
Fassbender, Jennifer Lawrence can seem to do no wrong. She can play blonde ("Winter's Bone") or brunette ("The Hunger Games"), sane ("Like Crazy") or crazy ("The Silver Linings Playbook"), sexy ("The Silver Linings Playbook") or romantic ("The Silver Linings Playbook") and seems all but a sure-thing to pick up her first Oscar next week for "The Silver Linings Playbook." We wouldn't complain if Hollywood put her in everything.
So we think it's great news that, according to
The Hollywood Reporter
, Lawrence will be re-teaming with her "Silver Linings" director David O. Russell for "The Ends of the Earth," a "fact-based" love story about an oil tycoon who has an affair and then does something or other. Will Lawrence be playing the tycoon, his jilted significant-other, or the person with whom he has an affair? Those details are, as yet, being kept under wraps. Russell will tackle the film after his next, so-far untitled effort, which will star Bradley Cooper, Christian Bale, and Amy Adams.