Jason Bateman (again) set to star in big screen adaptation of 'This Is Where I Leave You'
Now it's time to cast his love interest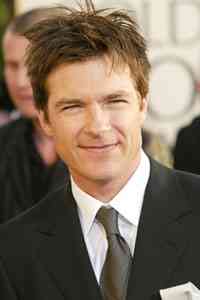 When the big screen adaptation of Jonathan Tropper's novel "This Is Where I Leave You" lost its original director, Adam Shankman, last year, the feature also seemed to lose its star-studded cast. Last summer, the dysfunctional family dramedy had begun lining up stars like Jason Bateman, Zac Efron, Leslie Mann, Goldie Hawn, Malin Akerman, and Jason Sudeikis for various roles, but when Shankman exited the project, it appeared that his cast was following suit. 
Now 
THR
reports that Bateman has again joined the project, which is currently set to be helmed by Shawn Levy (who joined back in November). There is no word on whether any of the other original cast members will return to the fold, but Bateman's return as male lead Judd Foxman is certainly a solid start. 
Tropper's popular novel centers on the fractured Foxman clan, who are unexpectedly brought back together by the death of their father, whose apparent final request was that they spend an entire week together at the family home, sitting shiva in his memory. Each of the four Foxman kids has their own cross to bear, but Tropper's novel focuses most of its attention on middle kid Judd, who has recently left his wife after discovering that she's been carrying on an affair with his jerk boss. Think Judd has a lot going on? It gets worse - his wife has also sprung on him the news that she's pregnant, and it's probably his.
Tropper's novel is a very funny, very sad, and often just very true story about family dynamics, buried emotions, and the bonds we can't break. It's a wonderful read and, hopefully, it will make a wonderful film.
The outlet also reports that Warner Bros. will soon be bringing in a long list of actresses to read with Bateman for at least two of the film's leading lady roles - Judd's unfaithful wife Jen and his high school kinda-paramour Penny (who he reconnects with upon his return home). That list includes Ari Graynor, Isla Fisher, Zoe Saldana, Mary Elizabeth Winstead,  and Kathryn Hahn. Amy Adams is also reported to be "in the mix," though she is not expected to read with Bateman in the coming days. While THR has not reported on exactly who is reading for which part, they do share that "most" of the actresses are reading for Penny and that Hahn is reading for Jen. 
"This Is Where I Leave You" should hit theaters sometime in 2014.