New on Netflix Instant: Oscar winning documentary 'Undefeated' arrives same week as disc
Plus 'Safety Not Guaranteed' and more offbeat comedies, along with foreign and cult movies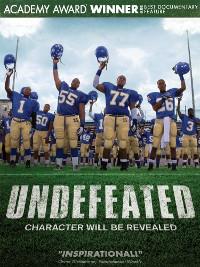 "Undefeated" (2011), the Oscar winner for Best Documentary last year, arrives on Netflix Instant the same day as Blu-ray and DVD. "You do not have to be a fan of sports to appreciate great sportswriting," writes MSN film critic James Rocchi in his rave review. "And the biggest compliment I can give the Oscar-nominated documentary "Undefeated" is that it feels like great sportswriting. Directed by Daniel Lindsay and T.J. Martin, who previously filmed the world of sport in the probably less-affecting "Last Cup: Road to the World Series of Beer Pong," "Undefeated" is about the Manassas Tigers of Memphis, Tenn., as coached by Bill Courtney. Early on, Courtney tells his charges, "You think football builds character? It does not. Football reveals character." And so, too, does "Undefeated.""
The indie romantic comedy "Safety Not Guaranteed" (2012) stars Aubrey Plaza as a sardonic newspaper intern in Seattle who follows a classified ad searching for a partner in a time travel trip and finds Mark Duplass at the other end of it. The film won the screenwriting award at Sundance. "Time-traveling becomes a nifty metaphor for the universal desire for second chances," writes MSN film critic Kat Murphy. But she complains that the "characters don't have relationships; they bounce off or stick to each other either in predictable or utterly random ways."
"Teddy Bear" (2012), the Danish drama starring Kim Kold as a shy bodybuilder who goes to Thailand hoping to meet a girl, arrives in conjunction with its release on disc. "The old trope of the gentle giant looking for love gets a spare-looking, kind-hearted sprucing-up by Danish director Mads Matthiesen," writes New York Post film critic Farran Smith Nehme. "It's wonderful to see an actor like Kold take over a screen not with his body, but with quiet, precisely calibrated facial reactions, often using just his eyes."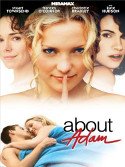 Offbeat comedy:
"About Adam" (2000) makes the case for the virtue of infidelity. Sort of. Stuart Townsend plays a seductively handsome stranger in Dublin who dates bubbly blonde heartbreaker Kate Hudson, seduces her sisters Frances O'Connor and Charlotte Bradley, and even gets close her brother, yet never loses his charming mix of innocence and knowing worldliness. While writer/director Gerald Stembridge avoids the potential bite and ambiguity in his transformation of the story from barbed social satire to romantic comedy, his sheer romantic innocence that makes it surprisingly sweet, innocent, and infectious.
"Nacho Libre" (2006), from "Napoleon Dynamite" director Jared Hess, stars Jack Black as a junior monk in a Mexican monastery who embarks on a double life as a masked wrestler to raise money for the orphans. Hess colors the film with his askew sensibility that twists the slapstick into an oddball realm of droll humor that favors the eccentric over the hilarious, but it's far too subdued for its madcap milieu.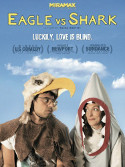 Also in the "Napoleon Dynamite" realm of askew humor is the New Zealand comedy "Eagle vs. Shark" (2007), with Loren Horsley as a lovesick fast-food clerk infatuated with self-aggrandizing video nerd Jemaine Clement. More offbeat than funny, Taika Waititi's geek love story is even more low key than its inspiration but not as clever, though his animated interludes are quite entertaining.
More Netflix Instant recommendations at Videodrone
For more releases, see Hot Tips and Top Picks: DVDs, Blu-rays and streaming video for week of February 19