Warner Bros. Planning 'Project X' Sequel
But what will it be about?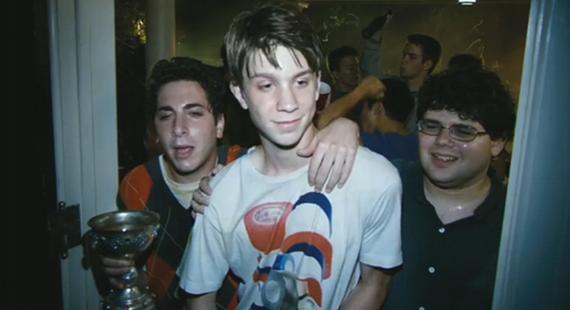 Despite the fact that "Project X" hasn't even been out for a week yet, Warner Brothers has already decided to make a sequel. So what if "Project X" got steamrolled by "The Lorax?" It still made $21 million over the weekend, more than enough to recoup its entire production budget. And then some. Profitability like that can't be overlooked. And never mind that there's no obvious place to take the characters or story. That didn't stop them from making "The Hangover Part II," after all.
So, what will the story be about? Only co-screenwriter Michael Bacall really knows, as he's evidently been hired to write a treatment for the sequel. Our best guess? More drunken debauchery. Original, no?
Pointless speculation as to the film's myriad narrative possibilities aside, our most pressing question might be, "what will they call it?" "Project XI?" Ha ha, as in the roman numeral for eleven, get it? No? How about "Project X II?" Oh, forget it. We give up.