'Thor 2' Will Have a Brand New Member of the Warriors Three (Kind Of)
Josh Dallas will not return as Fandral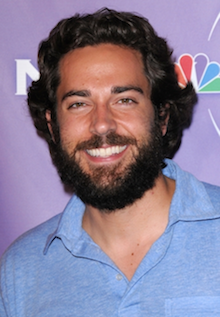 With rumors swirling that the sequel to "Thor" will return the action to the superhero's home planet of Asgard (which fits in quite perfectly with the end of "The Avengers"), it's no surprise that Thor's compatriots, the Warriors Three, would be returning for more action. What may surprise fans, however, is that not all of those Warriors will be back for more action.
THR
is reporting (via
/Film
) that Josh Dallas will not be reprising his role as Fandral, thanks to his commitments to ABC television series "Once Upon a Time." However, Dallas' loss is another former television actor's gain, as the outlet is also reporting that "Chuck" star Zachary Levi is being looked at to take on the role. While the news that Levi could be taking on the role might seem a bit out of left field, Levi was actually in talks to play the role in the first film. However, a last minute renewal for "Chuck" kept Levi from the role, but with "Chuck" now wrapped up for good, the actor is free for the role. 
Levi has not been formally offered the role as of yet, but such an offer is reportedly "imminent." 
"Thor 2" will see the return of stars Chris Hemsworth, Natalie Portman, Tom Hiddleston, Idris Elba, and Anthony Hopkins and will hit theaters on November 8, 2013. The film is set to start filming next month.