Director-less 'Twilight Zone' feature reveals its plot
Going the currently-hip route of time travel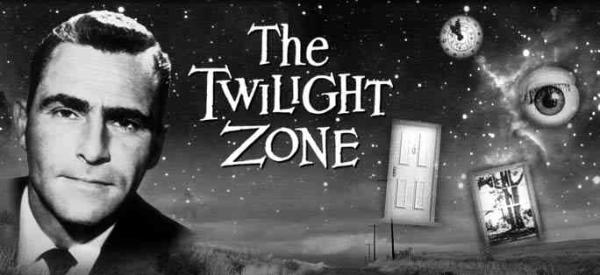 It would not be surprising if most movie fans were not aware of the fact that we (apparently?) have a brand new "Twilight Zone" feature coming our way. First announced back in October of last year (when it was then set to come care of "Cloverfield" director Matt Reeves), the project has been stalled out since then, with Reeves' departure from the film in September certainly not helping matters. "The Twilight Zone" feature is still without a director, but that doesn't mean that we need to stay in the dark on its plot for much longer.
In a nifty new feature about the rise of time travel movies as of late, 
Vulture
 reports on the plot of the (possibly?) upcoming "Twilight Zone" feature film. The outlet reports that the Warner Bros. production will center on "a test pilot who winds up breaking the speed of light; when he puts down his craft, he discovers that he's landed a bit late for supper — 96 
years
 late."
And that sounds like a million other films we've seen. Here's hoping that screenwriter Anthony Peckham can liven up what sounds like a stale plot. And, of course, here's hoping that the film manages to get made in this decade.

The problem, as I see it, with those that try to "handle" Twilight Zone is apparently forgetting that Rod Serling's best writing and episodes were when he was deeply upset of angry about something in the US or the world.  This made it's way onto the small screen and created some pretty fantastic episodes.   
Are you sure you want to delete this comment?