Seth Lochhead chosen to write 'Shadow of the Colossus' adaptation
Scripter previously wrote action thriller 'Hanna'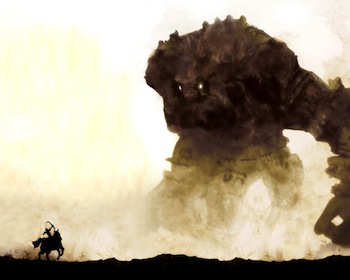 According to
The Hollywood Reporter
, the long-awaited cinematic adaptation of "Shadow of the Colossus," the critically acclaimed, cultishly adored Playstation 2 game, is finally moving forward. Sony has reportedly tapped "Hanna" screenwriter Seth Lochhead to re-write the project, which will tell the story of the heroic Wander, a man who travels around the world on his trusty steed Argo fighting ginormous monsters in order to resurrect a girl named Mono. "Chronicle's" Josh Trank is currently attached to direct.
What do you think, Hitlisters? Will "Shadow of the Colossus" make for a decent movie? Or is it too ethereal, atmospheric, thoughtful, and not crammed full of enough gratuitous explosions and snappy one-liners? Does anyone remember the memorable "Shadow of the Colossus"-related scene from Adam Sandler's otherwise
imminently-forgetabl​e
"Reign Over Me?" And wasn't that pretty good? And did anyone even see "Hanna?" As always, let us know in the comments...