Worth singing about: Tina Fey could star in sequel to 'The Muppets'
We're lizzing ourselves!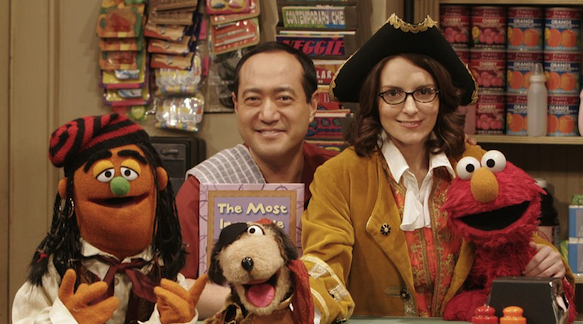 While the recent casting of one of the
male leads of the upcoming sequel
to last year's live-action "The Muppets" doesn't make me feel warm and fuzzy, James Bobin's feature just might lock down a pitch perfect talent for its 
female
lead. 
THR
reports that Tina Fey is in "late-stage negotiations to star as the female lead." She'd appear alongside Ricky Gervais and Ty Burrell in the new film, which will dash across the pond (possibly traveling by map?) to Europe for fresh adventures. 
While we still don't much about the film (the script is being kept, quite pointedly, a secret), it's believed to be a caper, a genre that the Muppet crew is more than familiar with by now. Burrell's part is reportedly that of "a lazy Interpol inspector" and Fey would be portraying "a Russian gulag prison guard." Gervais' role is still under wraps, but he's reportedly the main human star (taking over for Jason Segel, who led the first film), so his part will likely be less concerned with the law (we can only hope).
Fey has already starred beside some of the felted guys before - she appeared on an episode of "Sesame Street" in 2007 and her "30 Rock" character, Liz Lemon, was even once parodied on the show (as a lemon, adorably enough!). She's also worked with Gervais, as she starred with him in 2009's "The Invention of Lying," which Gervais also co-wrote and co-directed. 
Fey will next be seen in March's "Admission," opposite Paul Rudd. Can't wait till then? She'll co-host the Golden Globes with Amy Poehler, airing this Sunday.
"The Muppets" sequel will arrive in theaters sometime in 2013.