New on Netflix Instant: Past Oscar winners 'The King's Speech' and 'Hugo'
Plus Joe Dante's 'The Hole,' Kirby Dick's 'The Invisible War,' the first season of 'American Horror Story,' and more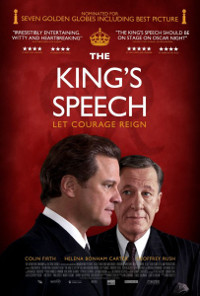 "The King's Speech" (2010) was the big winner at the Academy Awards two years ago, taking home Oscars for Best Picture, Best Director, Best Actor (Colin Firth), and Best Original Screenplay. It's a triumph over adversity set against the majesty of royalty and the gravity of historical seriousness (the coming of World War II) and a veddy British friendship between prince and pauper, so to speak, teaming up to save the nation by curing one man's stutter. It's done with good taste, crisp restraint, self-effacing humor and, of course, the modesty we expect from British cinema. Stiff upper lip and all that, with just a touch of sentiment. Firth is the Duke of York (Bertie to his friends) and the man who would be King George VI, Geoffrey Rush the Australian speech therapist whose unconventional approach helped the stammering royal overcome his impediment, and Helena Bonham Carter his supportive wife Elizabeth. Videodrone's review is here.
"Hugo" (2011), Martin Scorsese's first family film (it's PG!) and his first engagement with 3D, is a love letter to the magic of cinema, both a tribute to early film pioneer George Méliès (played by Ben Kinsgley) and a child's adventure through a grown-up world of loss and discovery, and a fantastical recreation of 1920s Paris as a playground for a clever orphan (Asa Butterfield) and a spirited girl (Chloë Grace Moretz) to solve a mystery. Even without 3D, this is a visual delight, and it picked up five Academy Awards, making it the tech darling of 2011. Reviewed on Videodrone here.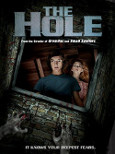 "The Hole" (2009), Joe Dante's family-friendly horror film, didn't get a theatrical release but it should have. His play with nightmares come to life is fine, but his understanding of family dynamics and childhood anxieties is even better. Teri Polo plays the mom, Bruce Dern plays the crazy neighbor who may not be so crazy, and Dante's good luck charm Dick Miller shows up for a witty cameo. Videodrone's review is here.
"Bel Ami" (2012) stars Robert Pattinson as a seductive gigolo who sleeps his way from poverty to wealth in turn-of-the-century Paris. The film is "a relentlessly leaden rethink of the rollicking tale of opportunism and social-climbing in late 19th-century Paris by Guy de Maupassant," complains MSN film critic Glenn Kenny. Uma Thurman, Kristin Scott Thomas, and Christina Ricci star as the women on the rungs of his social ladder.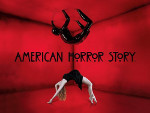 Instant TV:
"American Horror Story: Season One" is a rarity: an interesting, creepy, at times gruesome horror story told over the course of a cable TV season. What starts as a haunted house story with a fractured family tormented by trapped spirits develops into something much more interesting and surprisingly compelling. The second season, which features much of the same cast in different roles, is currently underway on FX now.
More new arrivals and recommendations at Videodrone
For more releases, see Hot Tips and Top Picks: DVDs, Blu-rays and streaming video for week of November 27