Peter Dinklage up for unspecified role in 'X-Men: Days of Future Past'
As if we weren't excited enough for this project already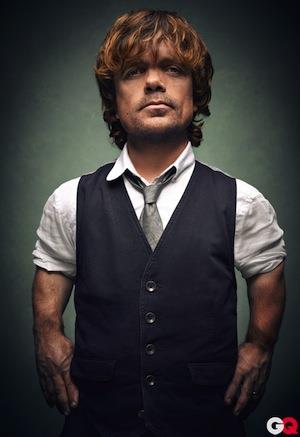 "X-Men: Days of Future Past" is lining up to be something of a fanboy's dream. Seemingly all the important players from the original "X-Men" cast—Ian McKellan, Patrick Stewart, Hugh Jackman—and the young guns from "First Class"—James McAvoy, Jennifer Lawrence, Michael Fassbender—are coming back. Original "X-Men" and "X2" director Bryan Singer has been brought out of obscurity/virtual retirement to once again seize the reigns, taking over for the departed Matthew Vaughn. Time travel will be involved, somehow. And now comes word, courtesy of
Deadline
, that Singer is seeking "Game of Thrones" badass Peter Dinklage for an unspecified role.
We're happy to see Dinklage get his due, being longtime fans of his from the days of "The Station Agent," "Elf," and "Death at a Funeral." His role of Tyrion Lanister on HBO's ongoing fantasy epic might be one of the best on television, anywhere, and recently garnered him an Emmy. As for what character he could be playing? We have no idea, although our knowledge of the extended "X-Men" universe is sadly lacking. Then again, with all its alternate timelines and other narrative craziness, chronicling every nuance of the extended "X-Men" universe could very well overwhelm the internet, and/or cause an irreparable rift in the fabric of space/time.
Are you sure you want to delete this comment?