Ken Watanabe to Headline Japanese Remake of 'Unforgiven'
It's about time the rest of the world started respectably remaking our films for a change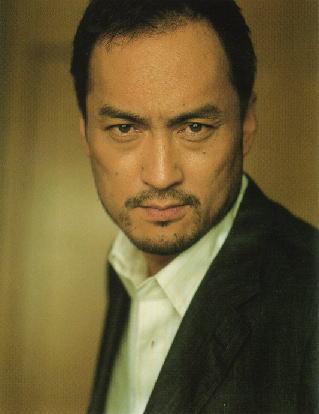 According to 
The Hollywood Reporter
, Ken Watanabe ("Inception," "The Last Samurai") will star in a Japanese remake of Clint Eastwood's Oscar-winning "Unforgiven."
Now, normally we abhor all remakes, and you might expect us to spend our next two to three hundred words bemoaning the project's vulgar lack of originality. And wishing a swift and sudden death at the box office, if it even gets made at all. However, for a variety of reasons, we feel differently about this idea, and kind of hope it somehow makes its way into American cinemas. 
Why the sudden reversal? For one thing, while Hollywood has a long-standing tradition of remaking just about any mildly successful foreign film ("Let Me In," "The Departed," and "The Ring" and "Taxi" are just a few notable examples of this), it's exceedingly rare for anyone else to ever remake one of our projects. Or, at least, it's rare for us to ever hear about it. And perhaps we would never have heard of this film's existence, either, except for Watanabe's not-inconsiderable profile here in the States. For another, like a lot of westerns, "Unforgiven's" storyline would seem to translate pretty well to samurai-era Japan. (See also: "The Magnificent Seven," a wildly successful proto-remake of Akira Kurosawa's "The Seven Samurai." Or Bruce Willis's "Last Man Standing," a proto-remake of Akira Kurosawa's "Yojimbo." Or...)
Can Watanabe fill Eastwood's formidable shoes? Perhaps not, but we look forward to seeing him try. Will this flick, "Yurusarezaru Mono" (directly translated: "A Thing That Can't Be Forgiven") live up to the lofty example of its spiritual predecessors? Again, perhaps not, but we're still guardedly optimistic, even if watching it requires us to (shudder) visit one of those pretentious art-house cinemas we're normally loathe to attend, or scour the import bin at our local, independently-owned DVD rental place/coffee shop, er, thing, where we know the clerks quietly judge us every time we sheepishly ask for that last VHS copy of "Judge Dredd."

I guess I am one of those people that only liked the ending to Unforgiven.  I thought the whole movie was one of Clint Eastwood's more boring pics.  When he finally confronted Gene Hackman and crew, was the only good part of the whole movie.  Personally I really like Ken Watanabe and would look forward to the Japanese take of the film.  I don't think it would be any worse than the original.
See also: "The Magnificent Seven," a wildly successful proto-remake of Akira Kurosawa's "The Seven Samurai."
I think they said exactly that. The Magnificent Seven.....remake...S​even Samurai...
I do agree the Japanese make some awesome movies. Not just the scary extreme ones either. The Koreans have some great movies also. I've been watching some on Netflix and have become addicted.

If you going to make a remake, remake a flop not a box office success!
They think that they could ride the success of a previous film and nine times out of ten the originals are better. I can't get over that ' The Four Feathers' was made four times and the last three are no better than the original!
no_rambo

You are way off base about the "The Magnificent Seven".  "Seven Samurai" was made before it in 1954, and is an excellent movie. Magnificent Seven was made in 1960. So many of the American remakes of the Japanese Asian extreme movies are nowhere near as scary and atmospheric as the original Japanese ones.

Pulse, Juon, (The Grudge) The Eye, Shutter, the list goes on.

For some really gory and good story lines, "The Three Extremes" is not for the faint hearted. It was banned for away in Japan.

I think Ken Watanabe would do a good job in an "Unforgiven" remake.


Are you sure you want to delete this comment?