Interview: Jonathan Caouette Explores Family Ties in 'Walk Away Renee'
The acclaimed director of "Tarnation" provides a poignant follow-up to the story of his mentally ill mother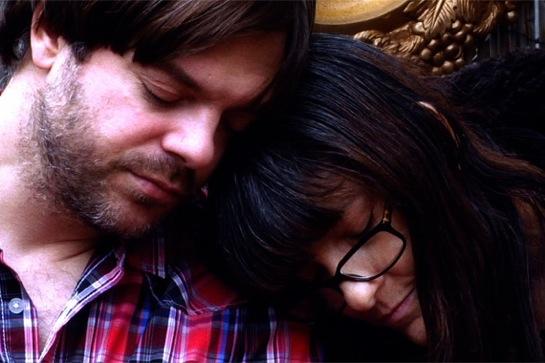 I am transfixed by Jonathan Caouette's startling and innovative documentaries. His 2003 film, "Tarnation," was famously made for $218.32 using iMovie on Caouette's ancient Mac computer. In those pre-YouTube days, Jonathan's weaving together and repurposing of old home movies, photographs, music, and avant-garde imagery to tell the story of his difficult childhood created a sensation. He became the toast of the Cannes and Sundance Film Festivals and his film, detailing his relationship with his grandparents (who became his legal guardians) and his mentally ill mother, Renee LeBlanc, caught the attention of prominent filmmakers such as Gus Van Sant and John Cameron Mitchell.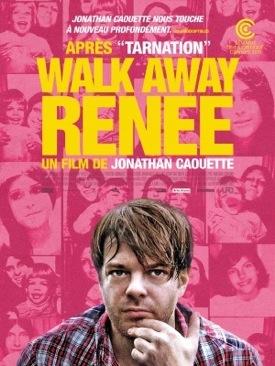 Caouette's other films since then include the well-received "All Tomorrow's Parties" which was called "part concert film, part rebel manifesto." But despite a pledge that he was finished making personal documentaries, he is now back with "Walk Away Renee," a very personal feature-length follow-up to "Tarnation" in which he again appears on screen with his mother Renee. Picking her up from a bad situation at a group home in Texas, this road trip movie follows the two as they make their way to Jonathan's home in New York City. The plan is for Renee to enter another assisted living program closer to her son, but somewhere on their northern-bound trip, Renee loses all of her medications. Jonathan frantically tries to have her much needed prescriptions filled, but being in between programs, he runs into one bureaucratic brick wall after another. As Renee's condition starts to spiral, Caouette brings us into his harrowing but loving world, a world that includes his incredibly supportive boyfriend, David, and his teenaged son, Joshua.
When I sat down with Jonathan Caouette the morning after a successful screening at Outfest, L.A.'s longest-running Gay and Lesbian Film Festival, he started explaining the deficiencies he saw in the new documentary and his worries about people comparing "Walk Away Renee" to his first film. "I'm very self-deprecating," he added, jokingly, "so I'm going to tell you how much I hate myself and my work!" A much different version of the film premiered at Cannes earlier this year. Since then, Caouette has re-edited the documentary and screened it at Outfest and the BAMcinemaFest in Brooklyn. The film has been picked up by Sundance Selects and can be viewed on the indie film site SundanceNOW.
MSN Movies: I think "Walk Away Renee" is one of the best films I've ever seen about mental illness. It's such a moving depiction of the reality that family members have to deal with and yet despite the difficulties, it's also a love letter to your mother, full of compassion. Have your films ever been screened for mental health professionals and caregivers?
Jonathan Caouette: Yes. Not this film yet, because it's too new, but "Tarnation" has. The life that "Tarnation" had was really crazy—equal spillover into the film world, the art community, the music world, and among people working with the mentally ill. But there also were some anti-psychiatry groups that saw the film as statement against psychiatry!
"Anti-psychiatry groups?" Is that code for Scientologists?
Well, people who don't believe in psychiatry, I don't want to say who! At the time I showed the film to both anti- and pro-psychiatry groups just to hear the different points of view. When I expressed to the anti-psychiatry folks my belief that my mother absolutely could not survive without Lithium, you could hear crickets in the room!  
Your mother's story has so many tragic twists and turns that I can see how such groups could use her experience as fodder—her questionable early diagnosis, the years of unnecessary shock treatments, being incorrectly or overly-medicated...
Absolutely. There's so much ambiguity about how she ended up the way she did. After "Tarnation" came out, someone told me that even the one hit of acid my mother took as a teenager could possibly have tipped her off into something that was predisposed in her genetic makeup. Who knows? Needless to say, I never did any drugs myself because I didn't want to take any chances! My biggest vices are coffee and an occasional nicotine lozenge.
I have a fair spattering of mental illness in my own gene pool and I always noticed as a kid how quickly you can tell when someone's having a bad day.
Oh yes. My mom and I have such a symbiotic relationship that I can hear her say one little thing under her breath and immediately know whether she's doing okay or if she's off her meds. As a filmmaker, it can be very frustrating trying to convey the full spectrum of this thing—you can only show so much in such a small amount of time. But as someone was telling me the other day, I may set the bar at 10 and think I've only reached 4 since I'm so embedded in the situation. But for outsiders watching the film, it's probably like a 20!
As you were making this film, was there a part of you that was screaming, "Why am I back here doing this again?"
Oh God, yes! I spent a lot of time biting my inner cheek wondering why I was doing it! 
So how did the film come about?
It was sort of a fluke. I was working with this producer I had met at the Cannes Film Festival. We did some projects for French TV and had started working on this larger project that we ultimately had to remove ourselves from but by then we had forged a really good working relationship. Around that time, I was a judge at this cinema vérité festival in Warsaw, Poland. I saw all of these films, which I found kind of hypnotic. Gus Van Sant and I had conversations about those films and he turned me on to Hungarian filmmaker Béla Tarr so I got very inspired by that style of cinema.
And then there was this real circumstance happening in my life of me having to go rescue my mom and get her out of a bad situation. I was going to drive her from Texas to New York and I thought wouldn't it be cool to document that trip? The theme of the film was going to be taking my mom from one controlled atmosphere to another but on the journey experiencing the mundane beauty and simplicity of our experiences on the road. My mother can have a very childlike demeanor and this was going to be a period where she was going to be out in the world and experiencing simple pleasures like a waterfall or a choo-choo train at the zoo. As a filmmaker I knew that it could be interesting to capture all that.
And even if it didn't work, at least you'd have some great footage of your mom.
Exactly. Footage that I could store away for a rainy day. I tend to recycle everything that I shoot in some way or other. I'm a little compulsive with my personal stuff, even if it ends up becoming some kind of art installation. There are still old things left that I'd like to use for something.
You must have a photographic memory to remember every frame of film you've ever shot.
I do, it's really crazy! There were so many amazing things that happened to us on the road that didn't end up in this film. We had gone to this psychic who had a crying baby in her arms the whole time. I thought that was compelling.
That sounds like gold, how could you bear not to use it?
I know! We also went to visit artist and musician Daniel Johnston (subject of the award-winning documentary "The Devil and Daniel Johnston") because they'd been in the same hospital together at one point and had a very cool connection. At first I thought I'd make this really long film that would maybe be used for a 10-year anniversary edition of "Tarnation."
But then your mother's medication went missing and the film sort of evolved into something else?
Yes.
When something like that happens, is there any kind of divide that happens where Jonathan the caring son is thinking, "Oh, fuck!" while Jonathan the filmmaker is thinking, "Ooh, this is great for the movie!"
Oh God! That's a great question that I need to think about but obviously when the medication was lost that was not fun at all! At that point I wasn't even thinking about the fact that I was being filmed. I'm not turning to the camera guys and saying, "Are you getting this?" 
I've heard you say that now you're really finished with personal documentaries, but I'm holding out hope that there may be one more. I would love to see a film that continues the journey with you and your mother as she gets older and faces still more challenges as an elderly person who is struggling with mental illness. I think that would be an important film to have.  
You know, I constantly yin and yang between I'll never do it again to thinking maybe there's one more in me. Who knows? Back in 2004 I said it like a mantra that I'll never in a bazillion years do this again!
Your mom is such an amazing, compelling character. Have people ever compared her to Edie Beale?
Oh, I LOVE "Grey Gardens!" The documentary and the movie with Jessica Lange and Drew Barrymore!
Me, too! I never thought that version would work but it was fantastic! Maybe one day you'll do a movie like that with actors playing you and your mother.
Remember the last scene in that film? I told John Cameron Mitchell about this fantasy I had where I'd make a movie about my story and the last scene would be the characters of me and my mother in a movie theater watching "Tarnation!" Like Edie Beale, the dreams my mother always had of becoming a star would finally be a reality in all its ironic and beautiful tragedy.
"Walk Away Renee" can be seen on SundanceNOW.