Watching with John Gatins, Oscar-nominated screenwriter of 'Flight'
Talking with the writer on the release of the Blu-ray and DVD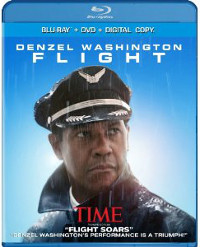 Denzel Washington is not your conventional hero in "Flight" (Paramount). A pilot who routinely flies under the influence (of alcohol, drugs, whatever), he comes alive during a mechanical malfunction and pulls off an impossible rescue and daring crash landing in a situation where other, more conventional responses would have killed everyone. And ironically, the sudden media scrutiny and inevitable FAA investigation is what outs the problem he's managed to hide, or at least distract from, all these years.
Washington earned an Academy Award nomination for his performance as the alternately charmingly confident and ferociously selfish and self-destructive pilot, as did screenwriter John Gatins, previously a specialist in scripting (and sometimes directing) sport-centric stories as "Hard Ball," "Coach Carter," and "Real Steel." While not exactly autobiographical, the roots come from Gatins' own experiences refracted through a story that reverberates through our own cultural fascination with heroes and their fall from grace. Gatins talks briefly about writing his original screenplay in the "Origins of Flight" featurette. We had the opportunity to talk to him directly and get a little more backstory on the man, the script, and the films he's been watching, below.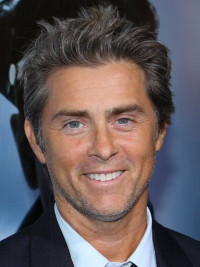 Videodrone: What are you watching?
John Gatins: I've been catching up with stuff I didn't get to see and some stuff I love. I really like "End of Watch" and "The Perks of Being a Wallflower" I loved and "21 Jump Street" is a movie I love. I'm all over the place, I'm a movie fan.
"Flight" tackles alcoholism and addiction head on. What films that take on the subject do you like?
I have to go back in time. I remember that I saw "Leaving Las Vegas" in the theater and it was very affecting. I had not gotten sober by that point in my life so that was an affecting movie for me. I also remember I thought "Clean and Sober" was good and very fascinating. And now I'm struggling to think of others. "The Days of Wine and Roses" and "The Lost Weekend" I saw or saw at least significant pieces of and thought were very interesting. I remember seeing the film version of "Who's Afraid of Virginia Woolf" and I felt like that was a kind of alcoholism movie. Great performances in that movie. Alcoholics tend to make interesting movie characters, in my opinion.
Continue reading at Videodrone