Weekend Box Office: Somber Times at the Movies
Most of the tracking companies hold box office figures "out of respect" for the victims of the Aurora shooting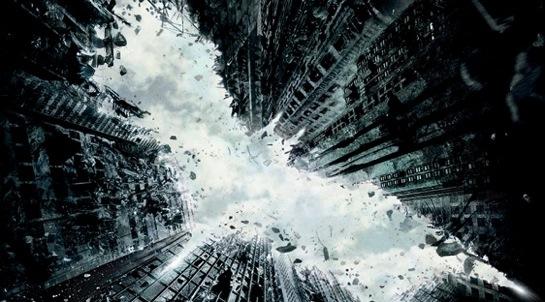 Most websites that track box office results have chosen not to release this weekend's numbers. Personally, I cannot imagine how delaying these figures by a day or two has anything whatsoever to do with the horrible events that occurred last Friday morning in Colorado. While I think Warner Bros. is wise not to take out ads extolling "The Dark Knight Rises" as the #1 film in the world (which it certainly is), I simply fail to see how outlets refraining from reporting the North American box office numbers are "honoring" the victims or the mourners of this senseless tragedy. The actions of that madman in the Aurora multiplex should be the basis for serious discussions about gun control in this country, in my opinion, not a reason to pretend that the movies are not a business. I get that some people may not give a damn about the numbers this week—I can't blame them for that! But since I've been reporting the weekend box office results every Monday for the past year, it seems disingenuous to refrain from doing so today. Because my usual sources are silent today, these stats come from Deadline.


Needless to say, "The Dark Knight Rises," even with the tragedy, was miles ahead of the pack at #1 for the three-day weekend. Its estimated $161.8M domestic take (at 4,404 theaters) may make it the top non-3D opening ever once the official tallies are released. Way behind at #2, "Ice Age 4" earned another $20.3M in its second weekend (at 3,886 theaters) but its global totals have already exceeded half a billion! In its third weekend, "The Amazing Spider-Man" fell to #3, adding $10.9M (at 3,753 theaters) to its hefty domestic total of $228.7M. In its fourth weekend, the #4 "Ted" brought in $10.1M (at 3,214 theaters) and in its fifth weekend, the #5 "Brave" earned $6M (at 2,899 theaters). Incidentally, it's the first weekend I can ever remember where the first-, second-, third-, fourth-, and fifth-ranked films were in their first, second, third, fourth and fifth weeks! 

Holding steady at #6, "Magic Mike" added $4.2M (at 2,606 theaters) to its $102M domestic totals, while the $3.3M (at 2,336 theaters) brought in by "Savages," the #7 film, still only added up to a $40M domestic total. Slipping to #8, "Madea's Witness Protection" brought in $2.3M (at 1,540 theaters). Still at only 895 theaters, "Moonrise Kingdom" held onto the #9 position with a $1.8M weekend, while Woody Allen's "To Rome With Love" pushed its way back onto the list at #10 with $1.5M in ticket sales (at only 552 theaters).

Who could have ever predicted that such a tragic news story would put a pall on the movie industry this week, not to mention the most hotly anticipated film of the summer? But even as the nation mourns, most people recognize the Colorado shootings as an isolated incident and are not staying away from movie theaters. It remains to be seen how the tragedy may affect moviegoing habits for the rest of the summer. Next week's big comedy, "The Watch," has already had its share of handwringing following a separate gun-related tragedy. The Ben Stiller/Jonah Hill comedy, originally called "Neighborhood Watch," got a quick title change after Trayvon Martin was shot to death last February by a self-described Neighborhood Watch volunteer.