Bradley Cooper may have found his directorial debut with 'Kokowääh' remake
It's certainly time for him to jump behind the camera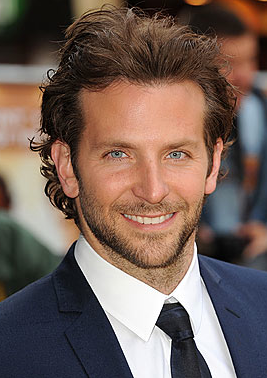 Deadline Hollywood
 reports that Bradley Cooper may have found his directorial debut in an American remake of smash German hit "Kokowääh." Cooper is already set to star in and produce the film, but it may also end up being his first crack at directing a project (the star, however, is considering a number of projects that could serve that purpose). The script is currently being rewritten by Scott Rothman and Rajiv Joseph from an earlier draft by Chris Shafer and Paul Vicknair.
The film reportedly "explores the relationship between two men – carefree bachelor Henry and devoted husband and father Trevor–when they are forced to re-evaluate their lives after discovering the reality behind the paternity of Trevor's 8-year old daughter Maddy." We can probably guess that "reality" right now, but it sounds sweet.
"Kokowääh" was the highest-grossing film in Germany back in 2011, and its sequel (ahem, "Kokowääh 2") opened in the number one spot at the German box office just a few weeks ago. Interestingly enough, both of the films were also directed by their own star - Til Schweiger, who is best known to American audiences from his turn in Quentin Tarantino's "Inglourious Basterds" - so there is a strange precedent for double-duty stars taking on the material. In another fun bit of trivia, Schweiger's own daughter, Emma Tiger Schweiger, played Maddy in both films.
Bing: More about Bradley Cooper
Cooper has a very full plate these days, and will next be seen in "The Place Beyond the Pines" and "The Hangover Part III," is currently developing "American Sniper" and "Dark Invasion," will soon star in Cameron Crowe's as-yet-untitled next feature, and has recently signed on to re-team with David O. Russell and Jennifer Lawrence for Russell's untitled Abscam feature film.
The Cooper-starring "Kokowääh" remake will likely arrive in theaters sometime in 2014.