Megan Ellison enlists brother David's Skydance Productions for 'Terminator' reboot
Must be nice to be a billionaire's offspring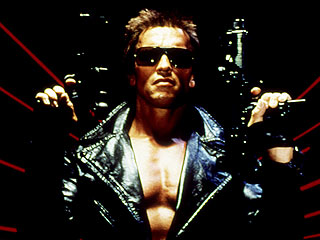 Does anybody care about the future of the "Terminator" franchise? The series has experienced very diminishing returns since hitting its high-watermark with 1991's "Terminator 2: Judgement Day." Jonathan Mostow's "Terminator 3" was well-made enough, but seemed to rankle fans with its seeming callous disregard for self-seriousness. McG's deplorable "Terminator: Salvation" erred the other way, boring audiences to near catatonia with its unrelenting grimness. Nobody seemed much interested in following the continued adventures of John Connor—no matter how much he resembled Batman—his bland wife, and the boring dude from "Avatar."
So what are we make of today's news, courtesy of
Deadline
, that Megan Ellison—daughter of Oracle billionaire Larry Ellison, and producer of such high-brow fare as "True Grit," "Lawless," and "The Master"—has recruited her brother David's Skydance Productions ("Mission Impossible: Ghost Protocol," "Jack Reacher") to produce the next "Terminator" movie? Will it be a sequel to "Terminator: Salvation?" Will it ignore that movie's existence completely? Do we really need to see an entire movie about 
how
 Kyle Reese managed to travel back in time to fight Ah-nuld's cyborg assassin and impregnate Sarah Connor?
Also, who will direct "Terminator 5," or whatever they end up calling it? Justin Lin, of the "Fast & Furious" franchise, was previously linked with the series, but had to drop out recently due to scheduling conflicts. So... Also, could the un-retired Schwarzenegger star in the film? And will Christian Bale have anything to do with it? More details as they become available...