Chris Cooper is the new Norman Osborn for 'The Amazing Spider-Man 2'
The reboot sequel (re-quel?) is currently filming in NYC for a summer 2014 release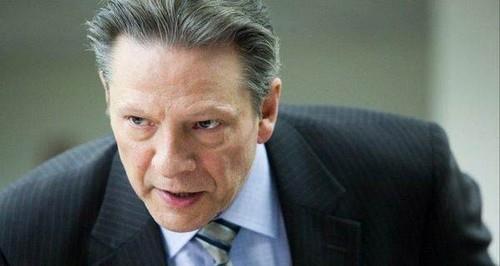 Despite my skepticism following last year's lackluster reinvention of comic book hero Peter Parker on the big screen, the mounting cast for next year's sequel to "The Amazing Spider-Man" has begun to earn it my benefit of the doubt.
In addition to the return of Andrew Garfield (as Parker/Spider-Man), Emma Stone (Gwen Stacy) and director Marc Webb, "The Amazing Spider-Man 2" has brought on Shailene Woodley to play competing love interest Mary Jane Watson, Jamie Foxx as power-slinging baddie Electro, Paul Giamatti as fellow antagonist the Rhino, Dane DeHaan as friend-turned-foe Harry Osborn, and now -- according to
THR
-- Chris Cooper as Harry's powerful father, Norman, portrayed as just a shadowy figure in Webb's first film and played by Willem Dafoe in Raimi's previous trilogy.
Not only are we now retreading the characters of 2002's original adaptation, but this follow-up would seem to run the risk of being as overcrowded with supervillains as 2007's "Spider-Man 3" turned out to be. Here's hoping that it isn't too late for Webb and company to learn from the mistakes of others before "TAS2" opens on May 2, 2014.

I think you're worrying too much about what his role will be in the 2nd film. I don't think you're going to see The Goblin in this picture. I'm willing to bet money on that. I wholeheartedly believe that you're getting the Rhino and you're getting Electro and that's it. But adding him to the roster isn't a bad thing. They have to set it all up. Gwen Stacey HAS to die at the hands of the Green Goblin. They're already introducing Mary-Jane, and this part of the story in the Spider-man Legend has to happen. I know people are all upset, droning on about "oh god another Green Goblin" blah blah blah. YES, dammit, another Green Goblin and rightfully so. HE'S SPIDERMAN'S ARCH NEMESIS!!! What is Spider-man without the Green Goblin? Don't worry about Spiderman-2, people, you're only getting two villains and, really, they need each other. Electro was always weak sauce, and the Rhino (let's face it) is a joke.  What you're seeing in Chris Cooper is a taste of what's to come and I think it's going to be great. 
Are you sure you want to delete this comment?