Videodrone B-Sides for October: Steven Seagal in 'Maximum Conviction' and more
Our monthly round-up of direct-to-disc and made-for-cable pictures that slip on to the New Release racks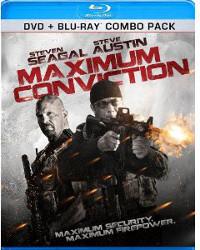 Consider this part two of the October wrap, following up the Halloween Horror Edition from earlier this week (featuring, among other titles, "Werewolf: The Beast Among Us" and "Greystone Park"). And yes, there's plenty more horror in this installment, but can any of those low-budget, direct-to-disc thrillers top the sheer horror of Steven Seagal's presence in a yet another cheapjack action film?
"Maximum Conviction" (Anchor Bay) continues Steven Seagal's dominance of the direct-to-disc action film, this one teaming him up with WWE star Steve Austin and sending them into a high security military prison, where they take on escaped convicts and a rival mercenary team. This one, directed by Seagal regular collaborator Keoni Waxman, is available on Blu-ray and DVD. Reviews here.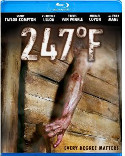 Horror:
"247˚ F" (Anchor Bay), produced in the former Soviet republic of Georgia, adds a new twist to the claustrophobic horror genre: these kids are locked in a sauna in an isolated cabin where t he heat is turned all the way up. Scout Taylor-Compton, Christina Ulloa, and Tyler Mane star. Blu-ray and DVD. Reviews here.
"The Cottage" (eOne) stars David Arquette as a reclusive writer who rents a cottage in the back yard of a young family, and then unleashes the killer lurking behind the quiet exterior. You know, like they always do. Reviews here.
"After Dusk They Come" (Lionsgate) sends a group of vacationers on a luxury yacht  to a tropical island filled  with cannibalistic beasts. Oops, wrong island! Jewel State (of "Firefly") is the closest this one has to a star in the cast. Originally released under the title "The Forgotten Ones." Reviews here.