'Snitch' trailer: The Rock gets caught up with a bad crowd
Susan Sarandon, Benjamin Bratt and Barry Pepper also star in this crime thriller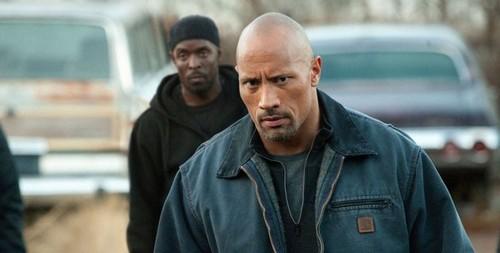 Remember how "Contraband" came out last January, in which blue-collar Mark Wahlberg had to get in with the criminal element to protect his brother-in-law after a drug deal gone bad? Well, coming next February is "Snitch," in which blue-collar Dwayne "please stop calling me The Rock" Johnson has to get in with the criminal element in order to save his son (Rafi Gavron) from facing a prison sentence as the result of a botched drug deal.
To be fair, "Snitch" was actually inspired by true events, and this
new trailer
-- also embedded below -- doesn't look half-bad. Against my every instinct, I actually buy Johnson as the everyman caught in a tough situation for noble reasons (he seems shorter somehow)... and with that said, I won't be the least bit surprised once he starts knocking heads and turning tables in the third act.
Directed by stunt veteran Ric Roman Waugh and also starring Susan Sarandon, Michael K. Williams, Benjamin Bratt and Barry Pepper, "Snitch" opens on February 22, 2013.