Adam McKay, Will Smith, Denzel Washington To Team Up For 'Uptown Saturday Night' Remake?
It's a distinct possibility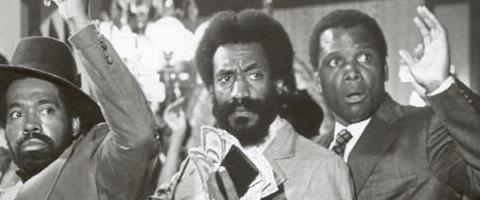 "Uptown Saturday Night" was a 1974 comedy that starred Bill Cosby and Sidney Poitier as two friends who visit an illegal nightclub, get mugged, and have their wallets stolen. Doubly unfortunate for them: one of their wallets contained a winning lottery ticket. Emboldened by that knowledge, the friends embark upon some presumably zany adventures to get their wallet back.
Does that sound like a good candidate for a remake? Warner Brothers apparently thinks so, and—according to
Deadline
—has enlisted director Adam McKay ("Anchorman," "The Other Guys") to bring the project to fruition. Will Smith's Overbrook Entertainment is already on-board to produce the film, as Smith ostensibly plans to star. His theoretically partner in crime? Denzel Washington. How's that for star power? Like "Tower Heist" or "Ocean's Eleven," the rest of the cast would be filled out with other famous actors and comedians.
What do you think, Hitlisters? Is this the sort of project Smith should be making, instead of dour, inevitably disappointing sequels like "Hancock 2" and "Men In Black III?" And how come Denzel and Smith haven't teamed up yet? And how awesome would that be? And all those other fascinating, speculative, possibly rhetorical questions... Normally we're against Hollywood cannibalizing its past, but this is one remake we can (theoretically) get behind.