'Citadel' Teaser Trailer: The Only Agoraphobic Irish Horror Film You Ever Need to See
Winner of the Midnighter Audience Award at SXSW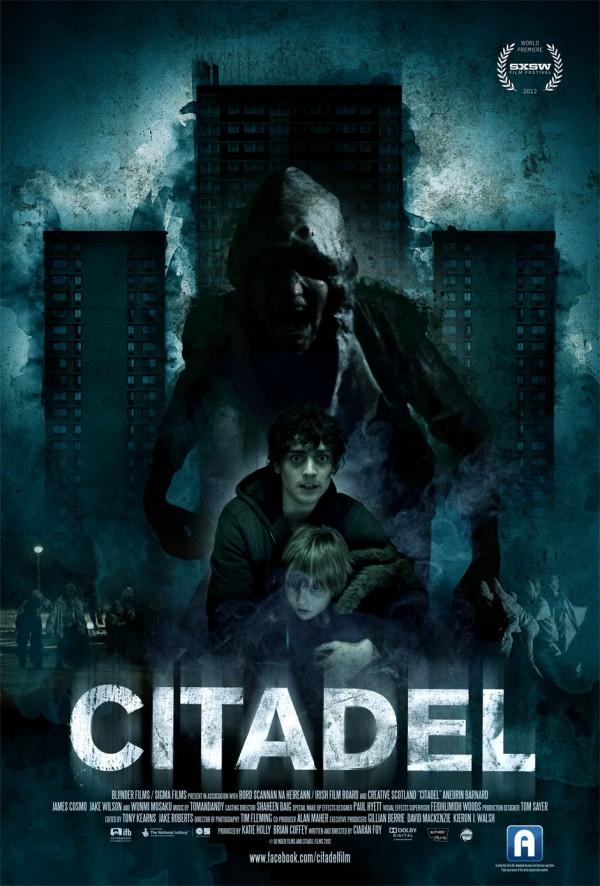 These days, most horror films rely on classic tricks like jump scares or new wave techniques like found footage (or "found fauxtage," as is so often the case) to frighten their audiences, choices that often lead to temporary thrills and chills, but Ciarán Foy's "Citadel" is an entirely different sort of horror film. It's a rare one - a film that doesn't rely on cheap scares to freak out its audience, one that's much more invested in honest character development, genuinely terrifying surroundings, and a palpable sense of dread.
The winner of the Midnighter Audience Award at this year's SXSW Film Festival, Foy's film centers on young father Tommy (Aneurin Barnard), who has recently lost his beloved wife in a shocking manner and is now tasked with raising their newborn daughter. Tommy is so damaged by wife's murder that he has developed agoraphobia, and spends most of his time hiding out in his home (or desperately trying to get to it when he and the baby are forced to leave). That's all scary enough, but "Citadel" is still more horrifying because Tommy knows who killed his wife, and they are coming to get him and his baby, too.
A little digging should turn up the "bad guys" of the film pretty easily, but it's much more exciting to go into the film blind (oh, fine, here's a hint - they are feral children who live in a seemingly impenetrable apartment building that the film draws its title from). And as terrifying as those feral children are, it's the immersive nature of the film that's most disturbing. It's a hard one to shake.
"Citadel" opens in limited release on October 26. Check out the film's first teaser trailer, thanks to Cinedigm & Flatiron Films, after the break.