'Raging Bull' Sequel Now Shooting in Los Angeles
Cloris Leachman is the latest addition to the De Niro-less cast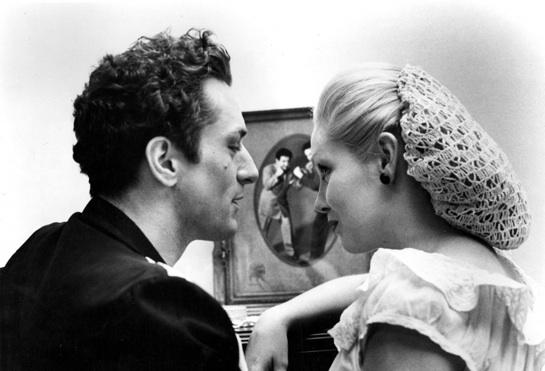 In my opinion, Martin Scorsese's "Raging Bull" is one of the greatest films ever made. Robert De Niro's shape-shifting performance as boxer Jake LaMotta was electrifying and won him a Best Actor Oscar in 1980. In her very first film, Cathy Moriarty's take on tough but beautiful Vicki LaMotta made her a star overnight with Joe Pesci following suit in his breakout role as Joey LaMotta, Jake's brother and manager. Scorsese's spectacular black-and-white cinematography added to the film's reputation as a modern classic.
For years there has been talk of a sequel to the film but I never believed that such a thing would (or should) ever see the light of day—especially without the involvement of Scorsese or De Niro who were clearly not interested. And yet "Raging Bull II" is now shooting in Los Angeles. Despite some fine actors in the cast, it's hard to imagine that this is a good idea, starting with the decision to toss out Scorsese's glorious use of black-and-white. Argentinian director Martin Guigui takes the reins (at least he got the first name right), with the new story covering not only Jake LaMotta's later life but also including scenes that serve as a prequel to the original film. The older LaMotta will be played by William Forsyth ("Boardwalk Empire") with Mojean Aria as the younger Jake. Supporting roles will be played by talented actors such as Paul Sorvino, Joe Mantegna, Natasha Henstridge, and Penelope Ann Miller. Just today it was announced that Oscar- and Emmy-winning actress Cloris Leachman was joining the cast as the mother of Miller's character.
Do you think it's possible that a "Raging Bull" without Scorsese and De Niro will amount to much, even with the blessing of the now 90-year-old LaMotta? Asked recently about the furor over revisiting this indelible work, Forsyth said, "I understand that because it's such an iconic, beautiful, and amazing first film—one of the great films maybe of all time. But our story has a lot more heart and I think it's a beautiful depiction of who Jake really is."

Pass. If I was the producers, I wouldn't market this as a sequel. It's a movie about an older Jake LaMotta. Leave it with that.
I tried to comment and only could if I said I wanted receive emails when people also comment on this story. Hopefully MSN.com doesn't promote this story or I'm going to be screwed. You should fix this...
Are you sure you want to delete this comment?