Men Behaving Sadly: Thoughts on 'The Grey' and 'Oslo, August 31st'
Two new films take a graceful look at surviving in the wilderness of depression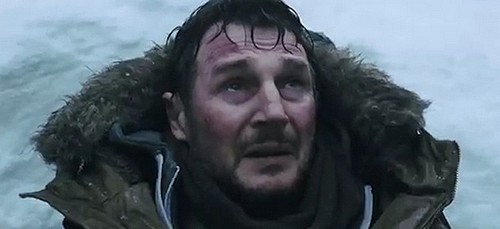 Some spoilers follow
.
In 10th grade, I went on a school trip to Italy and Greece. It was a big leap at the time - my first time in Europe - and for the most part, it was a tremendous experience that I've yet to replicate in my adult life. But as we took an overnight ferry between the two countries, I found myself standing on the deck during a cool, crisp, cloudless night, nearly alone and very much alone with my thoughts.
Through middle and high school, I'd contended with an ill-defined, not uncommon teenage malaise. If it was ever a genuine depression, it wasn't diagnosed, and whatever suicidal tendencies I had were few and far between. But on this night, staring off the back of the ship into the endless void of the sea, I had the clearest thought: "The world would go on without me." For a split second, I looked at the railing and glanced around and realized that, with just three easy steps, I too could be a goner.
But then, as is often my habit, I began to overthink things. How soon would I regret it - in the freezing water? Halfway down? Wouldn't this put quite a damper on the rest of this trip for all of my classmates and their families? Which one of my teachers would have to tell my family? And which one of my parents would have to venture across the Atlantic to claim a body that may, or may not, found in all this great space?
The moment quickly passed, but I had never forgotten the tremendous clarity with which I briefly confronted my own mortality and place in the world. Every once in a while, that same stillness has arisen whenever I'm alone in a particularly beautiful place, but it's always been hopeful to me, never hopeless, but accepting. And then, last week, among the mountains of Park City, Utah, I found myself twice reminded of that experience, both times while sitting in a movie theater.
When I saw "The Grey," with full expectations of wolf-punching excitement, one character sits down in a particularly scenic corner of Alaska and declares to his fellow survivors, "I just had the clearest thought: I'm done..." before expounding on how all that awaits him - assuming that he survives the wolves giving chase and the elements pounding down - would be a drill by day and drink by night. "I can't explain it," he says. "I don't have the words, brother." The situation rang eerily true.
As a whole, "The Grey" was a fairly meditative movie for Joe Carnahan and company to have snuck onto 3,000 screens. It opens with latter-day action hero Liam Neeson putting a barrel in his mouth before a distant wolf's howl gives him pause, and it ends with him putting up his dukes against an entire den of beasts. Along the way, we gather how he lost his wife and why he initially had nothing to live for, and I was struck by how much the film was less about grief or survival, but outright depression; even the title lent itself to a new reading.
Like myself, Ottway (Neeson) is an atheist, and the film arguably takes his side. When another man makes his best effort at a prayer early on, he thanks Whomever for "sparing and helping us - try and keep that up if you can." It's a prayer that ultimately goes unanswered, and when Ottway angrily dares God to do something, anything, towards the end, it's a mightily anguished cry that earns no response. But, as our hero says, "It's this world I'm worried about, not the next," and so he fights rather than succumbing to the wilderness, although it seemed at first as if he had nothing to live for. He is an atheist after all, not a nihilist, and while the film, like the landscape, is often harsh and unforgiving, it isn't without its own beauty or hope.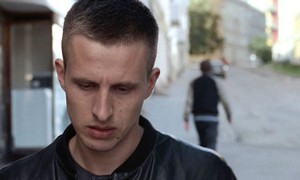 Just days before that at the Sundance Film Festival, I'd caught "Oslo, August 31st," Joachim Trier's portrait of thirty-something melancholy and regret that served as a fitting thematic continuation to the twenty-something ambition and angst of his debut, "Reprise." In it, Anders (Anders Danielsen Lie) is ten months sober when he ventures back into the world from rehab in an effort to land a job and re-establish his life. He sits in a cafe and overhears the laughable, yet at least existent life goals of a perky stranger nearby. He flees said job interview after admitting his checkered past and assuming that judgment has been instantly cast. Later, he and some friends bike around on the empty streets of Oslo, spraying a fire extinguisher at one another with late-night abandon as they ride along.
But earlier, as "Oslo" opens, we see Anders attempt suicide in a serene lake, then going about his day. The question lingers over the rest of the film: will he try it again, and if so, will he succeed? I won't speak further to the matter, but there is a chilling series of shots that return back to everywhere Anders had been that day without him in the frame. It was the second moment in a movie that week where I found myself reminded of that moment on the ferry, where I wondered how the world would look without me in it, as it always had before me and soon would after. I found myself reminded of the great beauty that movies can have, the universal truths that they could capture, the emotions that - if we're lucky - they will convey and elicit.
Now, I would have loved to have seen the wolf-punching version of "The Grey," believe me you - to paraphrase the great Jack Donaghy, I have two eyes and a heart, don't I? But what I found was something more soulful than I'd expected, something which complemented "Oslo" well, a comparatively obscure film that would be lucky to reach 1/100th of the screens upon its eventual Stateside release. I'd like to think, in a romantically bleak sort of way, that both stories had unfolded at the same day halfway across the world from one another, that some live and die on *this* particular day at the movies after putting up the best fights that they can.

And then the lights will come up, the people will shuffle out and the world will move on.