Exclusive Character Poster Debut for 'The Hunger Games' - Meet Cato
Alexander Ludwig plays the fearsome male Tribute from District 2
The upcoming adaptation of Suzanne Collins' massive bestselling book series, "The Hunger Games," should prove able to quite handily fill the gap left by the now-over "Harry Potter" franchise and the winding-down "Twilight Saga" series. Though Collins' three-book series is considered a Young Adult franchise, her books have captivated readers of all ages, both for her vivid characters and for the fully imagined world they live in. With the first film opening in just six months, it's time to start getting some full-scale marketing to really ramp up excitement. Today, Lionsgate is releasing not one, not two, not even five, but a full eight character posters in one giant push. Today, you will get new looks at Katniss, Peeta, and Gale, and you'll meet (for the very first time) more of your favorite characters.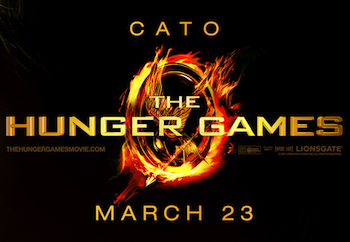 And I am so pleased to present to you Mockingjays out there the very first look at Alexander Ludwig as Cato, the male Tribute from District 2, via his fixed-gaze character poster. In Collins' post-apocalyptic world, the United States has been ruined, and a new government has taken control of what's left of the nation. The Capitol divides the country into twelve different Districts, each assigned a specific industry or purpose. The Districts are not only at the mercy of the Capitol, as they are cut off from each other (and thus, the other life-sustaining products that each District produces), but they are reminded of this fact every year with the Hunger Games, an event that leaves nearly the entire population at the very mercy of their corrupt government. The Capitol picks two "Tributes" from each District (one boy and one girl) to battle until one survivor remains in a spectacular "competition" that is broadcast throughout the nation. Some Districts have the resources to train children for the Games - and that's Cato.

Cato hails from District 2 (the one responsible for mining and weapons), and he's been training for the Games for his entire life. One of the "Career" Tributes, he's one of the fiercest competitors of the Games. That's bad news for our heroine, Katniss Everdeen, but good news for District 2. Katniss has enough to deal with the in Games' arena, yet Cato alone would be enough to fell even the toughest Tribute.
Check out the full character poster for Cato after the break, along with a full list of linkage to all of the new posters from "The Hunger Games" - including Katniss, Peeta, Gale, Rue, Haymitch, Effie, and Cinna. "The Hunger Games" opens on March 23, 2012.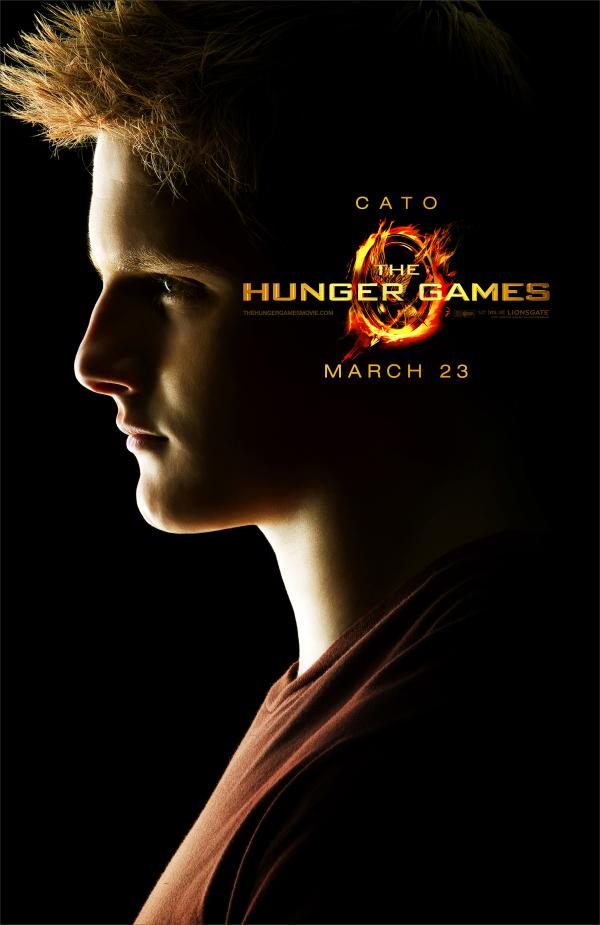 Be sure to check out all the other "Hunger Games" character posters debuting this morning at the following outlets: