Videodrone Announcement: 'The Hunger Games' on DVD and Blu-ray in August
The next bestseller of 2012 home video?
By 
SeanAx
 May 26, 2012 12:27PM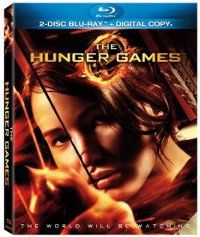 The blockbuster debut of 2012, "The Hunger Games," is slated to become the next blockbuster home video release when it debuts on Blu-ray and DVD in August.
Not content to follow the usual release calendar, it will officially go on sale at 12:01 A.M. on Saturday, August 18. Expect long lines and release parties.
The film, based on the first book in a best-selling trilogy of young adult novels by Suzanne Collins, was the #1 film for four weeks at the American box-office, and grossed close to $400 million in the U.S. and $650 million worldwide. The second film in the series (which will run to four films altogether, with the third book spread across two features) goes into production later this year.
For home video, Lionsgate is delivering a special edition with over three hours of supplements. The two-disc Blu-ray and DVD editions will feature a comprehensive eight-part documentary, an interview with director Gary Ross, and featurettes focused on various aspects of the production and adaptation.
Both editions became available for pre-order on Friday, May 25, and immediately hit the top ten in Amazon's Movies and TV best-seller list. 
May the savings be ever in your favor.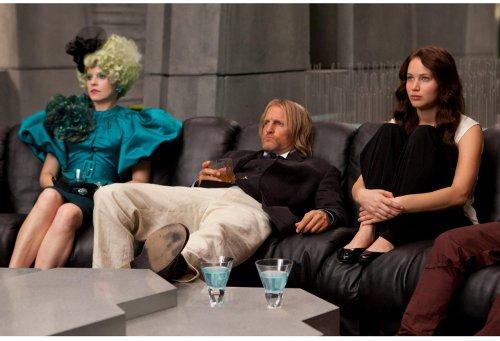 Katniss and friends are speechless as they watch the Blu-ray edition of "The Hunger Games" in advance of the next round.