Will Mark Wahlberg star in 'Transformers 4'?
Michael Bay responds to the internet rumors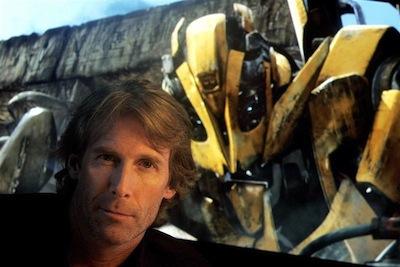 Some weeks ago, some clever denizen of the interwebs started the insidious rumor that "Ted" and "Pain and Gain" star Mark Wahlberg would appear in (and maybe become the only human character of) Michael Bay's forthcoming "Transformers 4." Somehow, this rumor made it back to the director himself. Bay immediately quashed the rumor, dismissing it out of hand.
But then, after further contemplation, Mr. Bay seemed to change his mind, and took the unusual step of responding to the rumor on 
his website
, where he wrote the following: 
"I squashed a rumor that was on the internet last week. It was about Mark Walhberg. Mark was rumored to be staring in Transformers 4. We are working on another movie together, not T4. I had such a great time working with Mark on Pain and Gain, and he gave such a great performance – well let's say that very internet chatter gave me some ideas. We are at the inception of our story process right now on T4. Let's say some ideas are gaining traction with me and my writer – so I'm here to say thanks internet chatter.
So there you have it, Hitlisters. Thanks to internet rumor-mongering, Mark Wahlberg may very well star in "Transformers 4." If this trend is to continue, we find ourselves duty bound—if not morally obligated—to start a few other "Transformers" related rumors. For example, we've heard that not only will it be set in space and star Mark Wahlberg, but will—in a stark tonal departure from previous entries—be a moody, existential drama, wherein Wahlberg and Optimus Prime basically just have a two hour-long philosophical conversation about life, love, and politics, while waiting for Megatron to show up with pizza.