Chris Pratt to claim lead role in Marvel's 'Guardians of the Galaxy'
James Gunn ('Slither,' 'Super') is directing the coming comic book adaptation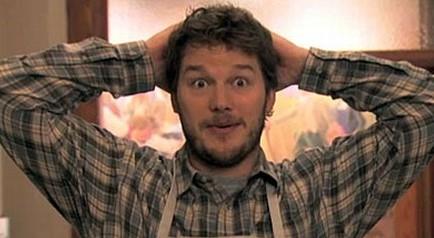 A Troma alum, James Gunn wrote the screenplays for 2004's solid "Dawn of the Dead" remake and the two live-action "Scooby-Doo" efforts before helming the amusing/sickening "Slither" in 2006 and "Super" in 2010. Despite straight-faced turns in "Moneyball" and the recent "Zero Dark Thirty," Chris Pratt's made a name for himself as goofball Andy on "Parks and Recreation."
If you told me that these two were teaming up to make a raucous comedy, I'd believe it, but in this crazy-wonderful world of ours, they're currently the chief voices behind an upcoming Marvel project. Gunn's "Guardians of the Galaxy" will incorporate within the established realm of the movies a team of intergalactic superheroes, led by Star-Lord (a.k.a. Peter Quill), whom Pratt will play. He's half-human, half-alien, and basically the Burt Macklin of the universe from what I can gather, so it's kind of perfect casting.
"Guardians of the Galaxy" is due in theaters on August 1st, 2014.