Joe Cornish To Adapt 'Snow Crash'
Which was a big novel back in 1992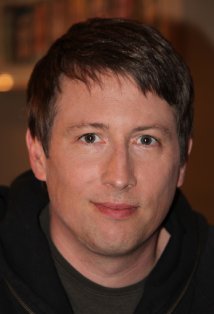 Awesome news, everybody: Joe Cornish, crackerjack director of the acclaimed "Attack the Block," will reportedly be adapting the best-selling Neal Stephenson novel "Snow Crash" for Paramount.
The plot? Sometime in the near future (and the book was written in 1992, so that near future might just be "now") the U.S. persists as a "patchwork of corporate-franchise city-states" (okay, still could be "now") and private enterprise and the mafia control everything. (So far so plausible.) Then a computer virus, transmitted over the internet, starts frying unsuspecting users' brains. (Yeah, that "internet virus" is called "the internet.") So its up to Hiro Protagonist (clever name), a computer hacker/samurai swordsman (of course)/pizza delivery guy to save "postmodern civilization," aka "the world."
Sounds like "The Matrix," only more outrageous, possibly satirical, and stupid. What do you think, Hitlisters? Has anyone out there actually read the book, and can they comment on its suitability to film? Excited for the adaptation? Love Joe Cornish? Does his career sound promising? Are we just grasping at straws with all these silly questions? As always, let us know in the comments...