Sundance's Stirring West Memphis 3 Doc, 'West of Memphis,' Gets a Release Date
Spend your holiday season angry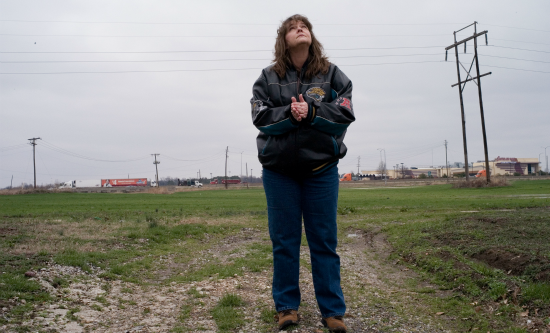 This holiday season is shaping up to be a truly weird one, what with a new Quentin Tarantino arriving (violence!), a stylish remake of "The Great Gatsby" (sadness!) releasing, a new Kathryn Bigelow film (controversial!) hitting screens, and Judd Apatow skewering middle age (sleepy!) in his latest, and none of that looking to be too merry and/or bright. Now to add to the pile of perhaps
non-holiday-appropri​ate
comes the news that Amy Berg's West Memphis 3 documentary, "West of Memphis," will get released just in time to effectively ruin your family vacation time.
Variety
reports that the Peter Jackson-produced film will arrive in theaters on December 28, almost a full year after the film debuted at this year's Sundance Film Festival. Jackson's close relationship with accused murderer Damien Echols and his wife helped propel the film to new evidence and insights, and it's one hell of a documentary about a case that still captivates. The doc also comes with a ton of brand new evidence (some of it even collected just days before it opened at the festival), so it will also be interesting to see if Berg has managed to add anything else new to her film in the intervening months.
I saw the film at Sundance in January, and despite the case appearing to be well-tread territory thanks to the "Paradise Lost" documentary series, "West of Memphis" stands out on its own merits and offers up a ton of new evidence and perspective. I found the film to be both
riveting and infuriating
, and it's a true must-watch for both doc fans and people interested in the case at large.
Are you sure you want to delete this comment?